Featured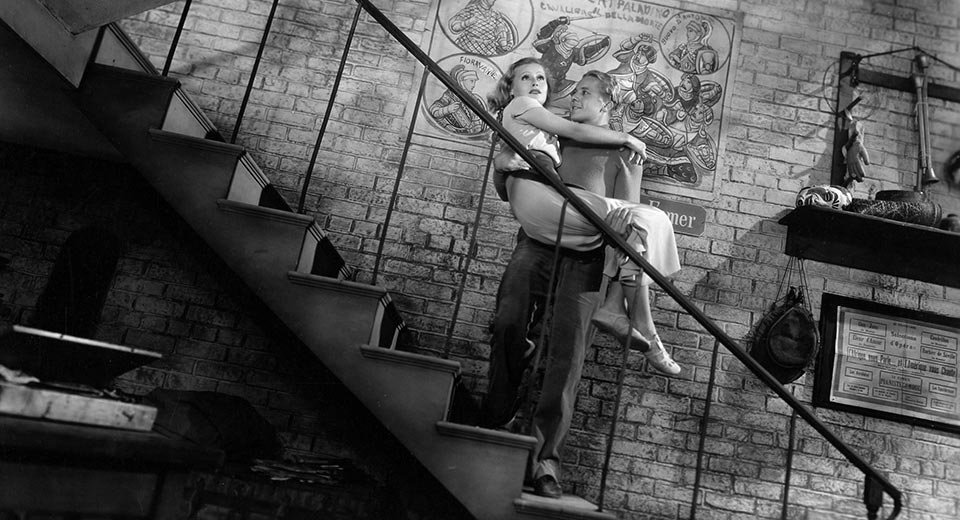 May 18th 2018
The Museum of Modern Art's William Fox Presents: Restorations and Rediscoveries program is a highlight of this spring's stacked repertory calendar. The series spotlights the Fox Film Corporation (1915-1935), home to some of the greatest directors during the industry transition to sound. Much of its output was nearly lost during a 1937 warehouse fire and survives largely due to the efforts of the museum's pioneering film archivist Eileen Bowser. The program includes recent restorations by MoMA and UCLA of gems by John Ford, Frank Borzage and Raoul Walsh—but the strangest, most singular film in the series has to be Rowland V. Lee's I Am Suzanne!, a pre-code marionette musical nightmare that screens tonight.
Suzanne (German star Lillian Harvey, in one of her only forays into Hollywood) is a dancer in a Broadway show who injures herself one night because she is distracted by Tony (Gene Raymond), a flailing puppeteer who is madly in love with Suzanne. Because Suzanne is unable to dance again, Tony decides to teach her how to be a puppeteer like him. He crafts a puppet in her likeness, and together they spiral into the world of marionettes.
Under "Reception" on the film's Wikipedia page, there is one single sentence: "The film was not a success at the box office." This is unsurprising, considering the bizarre plot and genuinely unsettling marionette musical numbers. Suzanne and Tony's meet-cute, and the subsequent reveal of his love for his marionettes (many of which are based on former girlfriends), is a grotesque nightmare. Their unintentionally terrifying relationship, which climaxes in a dream sequence where Suzanne stands before a vengeful tribunal of puppets, would be the subject of a very different kind of film in later years. I Am Suzanne!, available for years in only a discolored VHS version, is a must-see for pre-code purists, and for those who can appreciate a truly bizarre fever dream.