Featured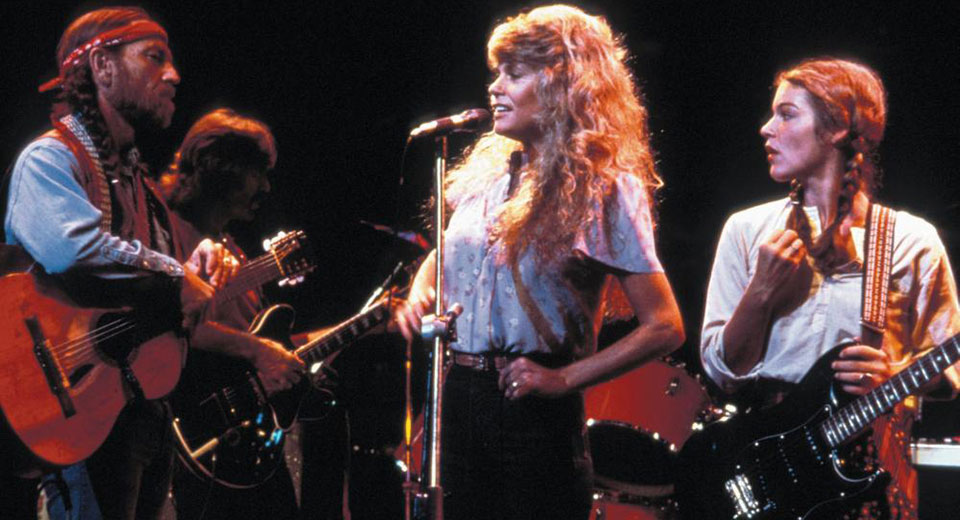 February 3rd 2019
Willie Nelson wrote his classic anthem "On the Road Again" for Jerry Schatzberg's 1980 film, Honeysuckle Rose — the country icon's first starring role. In the film, Nelson plays charismatic country singer Buck Bonham, and the tune fittingly captures the momentum of Buck and his band's tour bus as it careens from one rowdy gig to the next, leaving a collection of empty beer cans and broken hearts in its wake. The Academy Award-nominated song's celebratory lyrics, extolling the euphoria of making music and creating with friends outside of society's strictures, provide a bittersweet counterpoint to the question at the heart of the film. In Honeysuckle Rose's key dramatic moment, Buck's wife, Viv (Dyan Cannon), asks him, "Will you ever stop?" The complicated answer is clear in Buck's large, agonized eyes.
In Honeysuckle Rose, which screens tonight at Lincoln Center with the filmmaker in attendance, Schatzberg achieves something rare and magical onscreen. With patience and tenderness he depicts the tension between life on the road and life back home, a conflict which is perfectly tailored to the boyishness and world-weary vulnerability Nelson offers. Capturing all the aching humanity and longing of Nelson's music, the film — with its flashy performances and Robby Müller's stunning and intimate photography — mirrors the delicate lilt of the country legend's iconic voice, so rich with the ineffable oscillations of the human heart.
Schatzberg allows musical performance to take center stage to poignant effect. Nelson and company (including a cameo by Emmy Lou Harris) deliver one great country tune after another, adding a nuanced reality to the life of a traveling band, where each night songs must be created anew for an expectant audience. Buck Bonham's band, dysfunctional as they may be, is a family complete with all the bickering and hijinx that come along with it. Affairs of the heart are balanced with enough beer for breakfast, practical jokes, and amourous flings to qualify this humanistic drama as an "outlaw country" epic.