Featured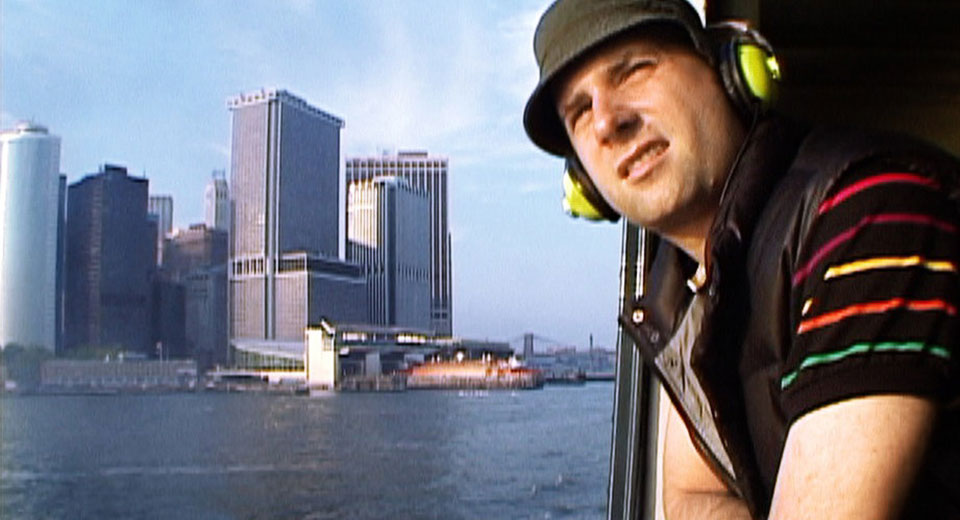 April 15th 2019
Michael Bilandic's Happy Life, a lo-fi requiem to early 2000s New York, plays today as part of Spectacle's month-long Mike Madness series. Bilandic's first feature traces the waning days of failing techno record shop New York Tunez, synecdoche for the encroaching ultra-gentrification that turned Manhattan into the world's biggest Chase Bank lobby-slash-Starbucks. Tunez owner Keith, a trance DJ who refuses to let rave dreamz die, blames everything but his own blind spot towards long-outliving his scene for the downturn, including American boorishness. "In Europe they're totally supportive of the arts! They'd gimme like, y'know, a techno grant," he insists.
For what's essentially a slow-motion double death throe of scene and city, the film's silly and surprisingly sweet, presenting its characters - crust punks, baby ravers, well-meaning parents, graphic designers - in all their myopic cluelessness without looking down on them (or their perpetual poor decision making); there but for the grace of God go we all desperate for social affiliation and affection.
Director of photography Sean Price Williams' shaky DV cinematography fits the mid-2000s aesthetic perfectly, capturing moments that are either extraordinarily deep detailing or perfect verite, like the blonde 20-something stalking in Keith's way outside Mercury Lounge wearing a perplexed expression, LBD, and no shoes. For viewers of a certain age, special appearances by Matt Pinfield, much-missed Kim's Video, and Other Music will simultaneously thrill and make you feel ancient for the enthusiasm.
In a desperate attempt to keep the store afloat and prove techno is alive and well, Keith resorts to the well-worn Hollywood trope of Puttin' On A Show! Or in this case, throwing a rave. Recruiting the meager resources of half-willing friends and paying off past-prime Euro legend DJ Liquidz (played to sleazy perfection by Gilles Decamps, who also worked with Bilandic in Hellaware), Keith puts his hope and faith in PLUR. And for one brief, shining - well, mildly sputtering - moment, life in the city returns to what it was all about - a sense of connection and community with the other random fucked up weirdos you happened to meet along the way, all drawn to the city for just that chance.
Don't worry - that died along with the numerous vacant stores littering the film's postscript.
[Happy Life screens July 5, 2021 at Cinema Village]