Featured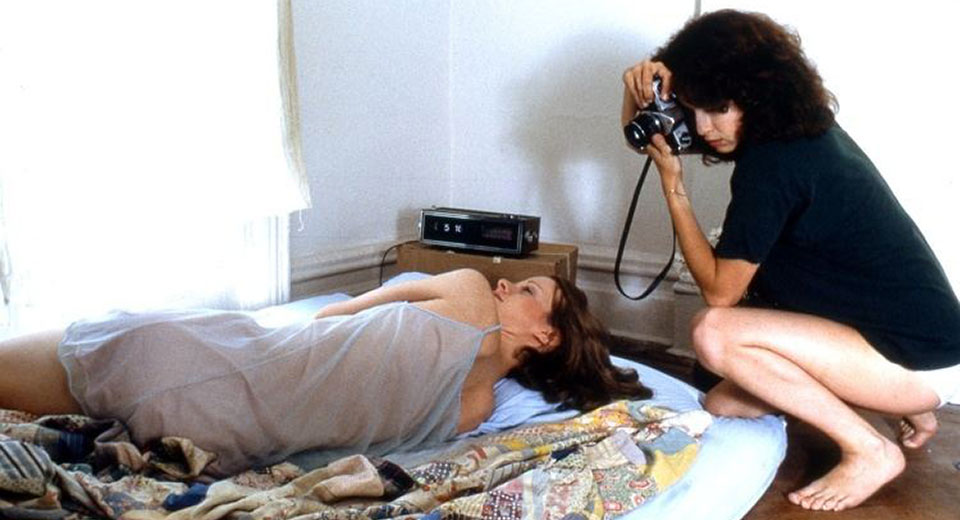 October 13th 2019
Adorable and charming seem denigrating words for Claudia Weill's Girlfriends, a tale of two young women who don't realize the importance of their mutually sustaining friendship until their lives separate. Don't mistake that description for feel-good schmaltz; this film nails awkward and petty moments in ways that thoroughly ground it, making the film incisive as it is endearing.
Photographer Susan and would-be writer Annie are roommates, abstractedly building lives together in analogue 70s NYC, when one could afford to kick around the city out of mild ambition and curiosity instead of today's all-consuming death race to stay above water.
In a mere 10 minutes the film sets up the girls' mutual future via new apartment and career plans, and cycles through the ups and downs of Annie's other relationship with Martin (a bearded Bob Balaban), ending in Annie springing a marriage announcement on Susan at a laundromat.
Their separation is uneven and it's Susan we follow as she tries to replace a void in her life she doesn't quite acknowledge. At first declaring she likes living alone, Susan takes in a quirky, flaky new roommate; their flimsy connection's thrown into relief when Annie shows up, chiding Susan for not visiting her and Martin upstate. A relationship with sweet gentile Eric (an absurdly young Christopher Guest) still doesn't compensate what Annie balanced in her. Susan's slow to pick up that Annie's also figuring out her new life without Susan as the two alternately resent and admire each other's choices. Scenes where Susan politely but excruciatingly spends time with The Married Couple when she'd rather see Annie (who's overperforming nonchalance trying to reconcile her different selves) capture the minutiae that build up to an ineffable feeling of change and loss.
In an interview with L Magazine Weill summed up her own movie perfectly, saying, "There was a wonderful novel written by Eleanor Bergstein called Advancing Paul Newman [1973]. The last sentence of the first chapter was, 'This is a story of two girls, each of whom suspected the other of a more passionate connection with life.'" Girlfriends presents these young women as nothing more or less than they actually are, which at this point shouldn't even be an achievement, but hasn't really been topped since this 1978 film.