Featured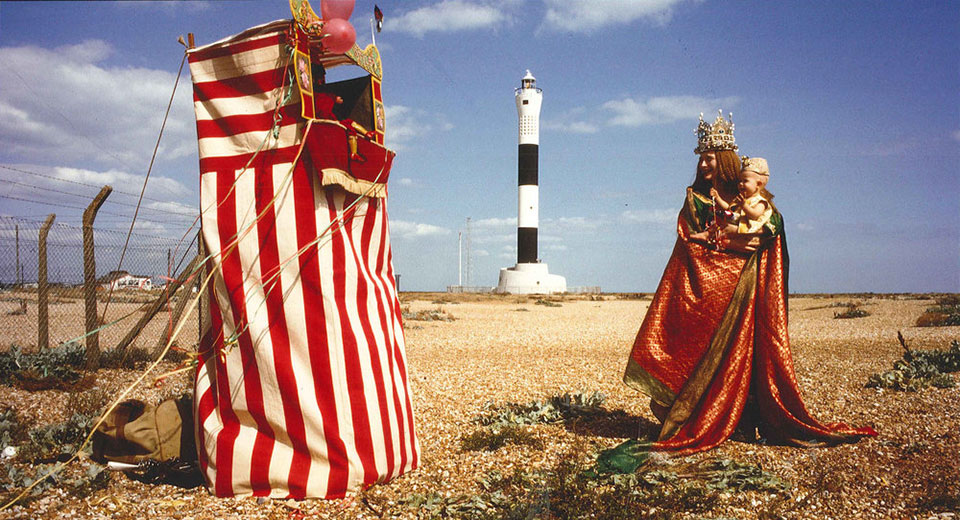 May 27th 2019
Diaristic and abstract, but never opaque, The Garden could have easily been Derek Jarman's swan song: at the time of the film's 1990 release, the uniquely English polymath had been living with HIV for four years. It is no small miracle that Jarman completed another three films in the four years following The Garden, before an AIDS-related illness cut short his genre-and-format-bending career.
Great artists' lives often end in a maelstrom of turbulence and reckoning, but in surveying the films between Jarman's diagnosis and passing, it's clear he was deeply loved and trusted by friends and colleagues alike. Nowhere is this reverence more apparent than in the director's relationship to his close collaborator, and frequent star, Tilda Swinton. Shot in and around the seaside home of the director, The Garden can feel at times like a cosmic home movie: here is Tilda calling out to Derek from just beyond the house, and remember the time she wore her hair in plaits, evoking a Madonna-and-child in diaphanous white and gold?
Even the loftier vignettes, brimming with the riotous and shocking condemnations of a dying man, have the free-wandering character of a late-night conversation between two kindred souls. In seven features the pair explored the prestigious and the personal, from Jarman's lauded biopic of painter Caravaggio, to the parting words and images in Blue. Swinton's consistent presence in the latter half of Jarman's oeuvre surpasses the usual director-as-svengali narrative we've come to expect from great filmmakers and their on-screen muses. Less Von Sternberg and Dietrich, they are rather more like Apollo and Artemis: twin deities holding between them a mutual understanding that extends well beyond the limits of the medium.