Featured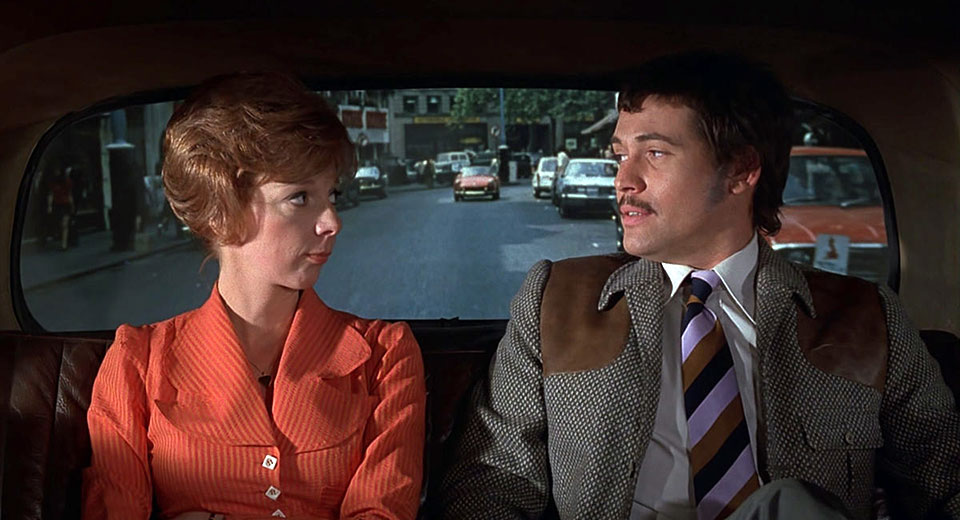 October 29th 2019
When newly fired barman Richard Blaney (Jon Finch) drops in on his matchmaker ex-wife Brenda (Barbara Leigh-Hunt) early on in Alfred Hitchcock's Frenzy, she suggests that perhaps his spiraling bad luck has culminated in their platonic recoupling. If only: in a grisly twist, Brenda becomes the next victim of the brutal Necktie Murderer, a psychosexual maniac terrifying London, and Richard is the police's prime suspect.
Richard attempts to escape rather than suss out the real murderer, and Finch plays him with just the right degree of caddishness to keep him in the good graces of the audience, but uncomfortably so. Learning of the murders of those close to him, he seems to only care about how they'll affect his own standing in the eyes of the law. When trying to persuade another of his innocence, he offers "Do I look like a sex murderer to you?" Considering his manipulative treatment of women in the film, it's not an entirely convincing case.
Frenzy's reputation of being the most explicit manifestation of Hitchcock's preoccupation with the intersections of eroticism and violence precedes it. There's a cruel patience that exudes throughout, from the drawn-out sequences of the police inspector trying to stomach his doting wife's unappetizing cooking, to the killer himself trying to pry a would-be incriminating piece of evidence from a victim's rigor mortis hand, while in the back of a moving potato truck. Deep into his career, Hitchcock was fully aware of what audiences expected, to the point that in Frenzy he isn't necessarily playing with mystery, but anticipation. The basic facts of who is the killer and who will be the inevitable victims are rendered painfully clear, so that in eerie moments of continuous placidity we wait for a scream to punctuate the air...