Featured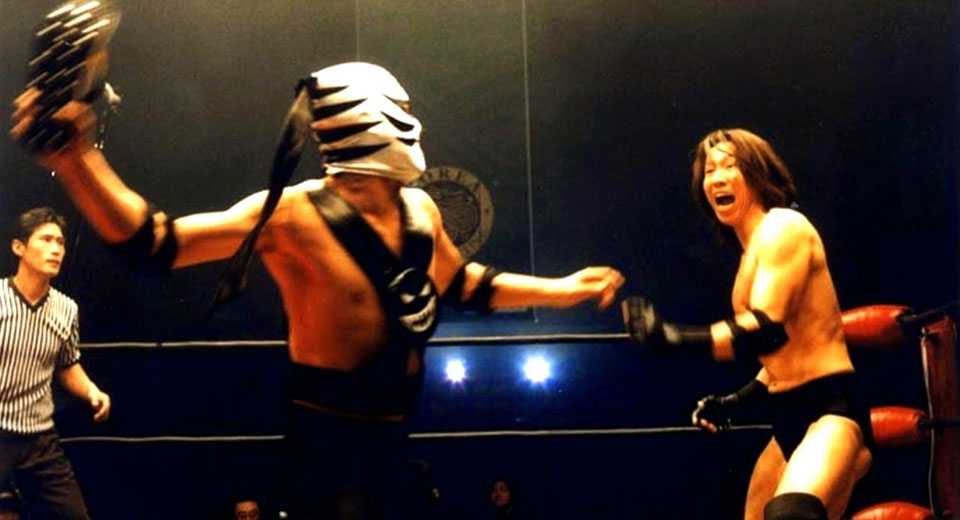 November 30th 2019
The year 1999 brought American audiences Fight Club and Office Space, both exhorting us to reject the meagre life of a white-collar drone. Meanwhile, in South Korea, emerging director Kim Jee-woon mashed together these tonally distinct anti-corporate screeds into his tragicomic sophomore effort, The Foul King, the tale of a pushover bank clerk who's had enough of being bullied and decides to moonlight as an amateur wrestler. Part Falling Down-style boiling point catharsis vessel, part Shall We Dance-style feel-good personal improvement testimonial, The Foul King makes us righteously indignant then soothes us with sweet vengeance—but, alas, only fleetingly.
Song Kang-ho (dubbed the "face of Korean cinema" by Vulture's E. Alex Jung) plays Dae-ho, a bank employee who is chronically late, underperforms, and lives with his dad. Racking his brain for ways to out-alpha his social Darwinist boss (who puts him in headlocks and lectures him about nature's cruelty), Dao-ho wanders into a dingy wrestling gym and convinces its proprietor to be his mentor. As Dae-ho discovers hidden reserves of self-discipline, we see him go from flabby wuss to Asura X, a luchador-masked heel who cheats his way to undeserved victories in several provincial rings.
For those of us who didn't know South Korea had a pro wrestling circuit, The Foul King is a revelation. The face/heel dynamics, the kayfabe feuds, and the excitable referees are familiar from WWE and its predecessors, but the Korean variant mixes in elements of lucha libre and Japanese puroresu. Pro wrestling made its way to Korea via the American Forces Network, which broadcast programs to US military bases (and to everyone within range of its transmitter), and it wasn't until the year before The Foul King was shot that a local network started broadcasting WWF's RAW (the figure of Stone Cold Steve Austin, flickering into view on bootlegged VHS tapes, looms large in Dae-ho's imaginary).
The Foul King skewers Korea's corporate culture: coworkers beat the shit out of each other at team-building karaoke and the workplace itself is so brutally competitive that "Sieg" lapel pins are acceptable office attire. But for me the film's main attraction is Song Kang-ho's physicality, his journey from maladroit office stooge to skilled arena stooge eschewing dramatic metamorphoses in favor of subtle shifts in demeanor and confidence. When he finally sticks his first backflip off the ring post, his joy is so pure that I couldn't suppress a fist pump.