Featured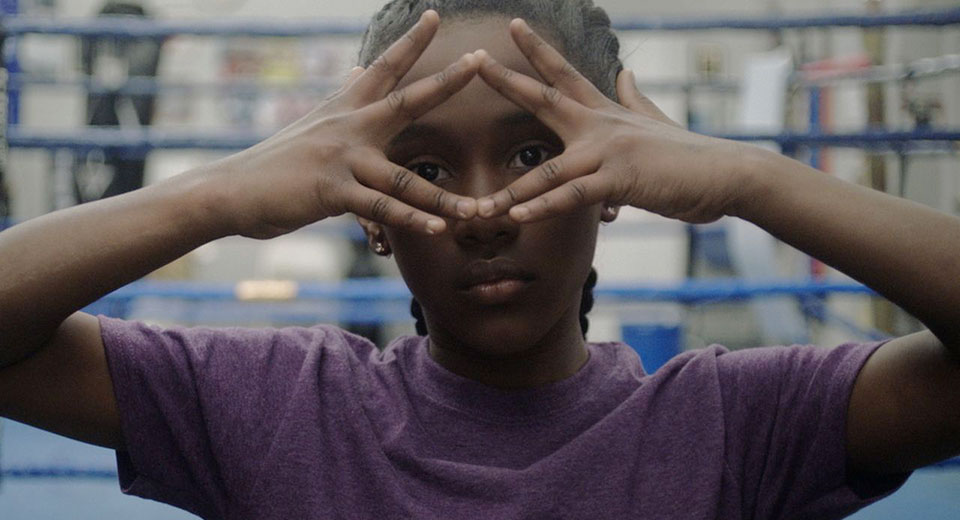 December 31st 2016
Anna Rose Holmer has been making the end-of-year highlight series victory lap with her incredible debut feature The Fits , and if you've slept on the many previous chances to see it (including a run at Metrograph), you can catch it tonight at the Museum of Modern Art with the filmmaker in attendance for discussion. It's one of the year's best.
First-time actress Royalty Hightower plays Toni, a 9-year-old tomboy in Cincinnati who resolves to join the large competitive dance squad at a moment that the girls are suddenly hit by a wave of strange physical fits. Their exact nature, cause, and even whether they're to be feared or embraced is unclear, but as they increase in frequency the fits seem to be closing in on Toni, who is the most resistant to them. Despite the strong, classical narrative backbone from a story by Holmer, editor Saela Davis, and producer Lisa Kjerulff, the filmmakers choose to minimize it, creating a highly interior portrait of their quiet protagonist's coming-of-age. The first act, during which Toni seems to barely utter a dozen words, is a string of observational episodes of her training, working, watching, walking, and thinking that are riveting in their ability to provoke meaning through subtle conflicts and Hightower's highly expressive performance, which is the epitome of "still waters run deep." The use of unexplained horror elements to suggest the anxious missteps in the sometimes fearful and confusing dance of adolescence reminded me of both Charles Burns's graphic novel Black Hole and the rich tradition of uncanny, rapturous dramas that includes Bergman and Dreyer.
Pulling it together is Holmer's total command of the cinematic apparatus. Although The Fits conveys a quasi-documentary style and the impression that the non-professional cast were given freedom to shape their performances, the camera's movement, composition, and focus is brilliantly controlled and intimately tied to the narrative and Toni's journey. (Holmer and cinematographer Paul Yee both cut their teeth in the camera department; this is Yee's first narrative feature credit, and he knocks it out of the park.) Ditto the rich, complex sound design and often haunting score by Danny Bensi and Saunder Jurriaans. The filmmakers devised an unfathomably ambitious choreography for themselves, and The Fits hits all the marks.