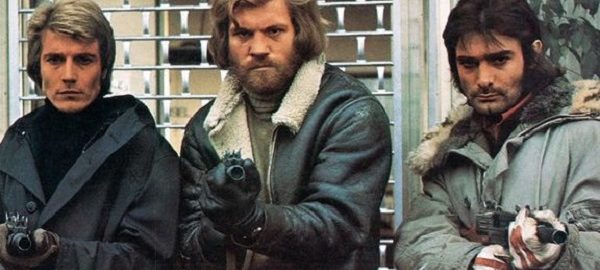 May 17th 2019
Even in an age of unprecedented accessibility — artisanal streaming sites, boutique distributors, and torrent trackers — a brush with German genre cinema can feel like genuine discovery. Many commercially successful in their time and place, yet at present failing to register a blip on most cinephiles' radars, the films of maverick directors like Alfred Vohrer, Roland Klick, Roger Fritz, Klaus Lemke, and Eckhart Schmidt represent a sort of alternative counter-cinema to the rarefied and canonized likes of Kluge, Reitz, Wenders, Fassbinder, Schlöndorff, von Trotta, et al. But unlike their Italian counterparts, the spaghetti westerns, gialli, and poliziotteschi, German genre films have been largely neglected by programmers and distributors. "Fighting Mad: German Genre Films from the Margins," a series at the Quad co-presented by the Goethe-Institut running May 17-23, provides some redress with a handy survey of West German and post-reunification thrillers, crime films, horror movies, and a touch of sleaze.
For anyone who understands postwar German cinema primarily in terms of Oberhausen signatories and the Young German Cinema filmmakers, seeing something like Roland Klick's Supermarkt for the first time can be a foundation-shattering experience. In the documentary Doomed Love: A Journey Through German Genre Film= filmmaker and series co-curator Dominik Graf (who organized the screenings with critic Olaf Möller and is subject to his own retrospective at Anthology Film Archives) assembles a number of filmmakers, performers, and scholars to sort through the knotty postwar history and spill tea on scene beefs. (Alexander Kluge emerges as a formidable operator in the Oberhausen camp and recurring punching bag.) The wedge between the groups of filmmakers is not as clearly delineated as, say, the Left and Right Bank of the French New Wave, or Brazilian Cinema Novo and Cinema Marginal. One way of understanding it is that whereas signatories of the Oberhausen Manifesto rallied against "Papas Kino" and advocated for a radical new film language, many of the genre filmmakers advanced a dynamic new realization and revitalization of German cinema, akin to the New Hollywood. Or as Klaus Lemke puts it: "Oberhausen had no understanding of the cinema whatsoever. They were offsprings of rich parents, their only interest was to write the A-level papers once more. They just wanted to show their parents: shit, I have a foothold in the film business, look daddy."
Although the historical underdogs are ironically the ones more inspired by Hollywood and rock music than Theodor Adorno, it would be wrong to assume the genre filmmakers are apolitical. Lemke, for one, fictionalized his roommate Andreas Baader's 1968 department store bombing in the incendiary made-for-TV movie Brandstifter the following year, and Klick's films offer a powerful politics of affect. The distinction is primarily one of taking a visceral, bodily approach to the cinema rooted in polished filmcraft and Hollywood-style narrative — and to embrace often sensationalized violence, considered by some taboo in the wake of Nazism, while often freely aestheticising the inherent grunge and din of a country in reconstruction. They shied away from nothing, save the complex system of state film subsidies, which ultimately drove many of the greatest genre filmmakers in to early retirement.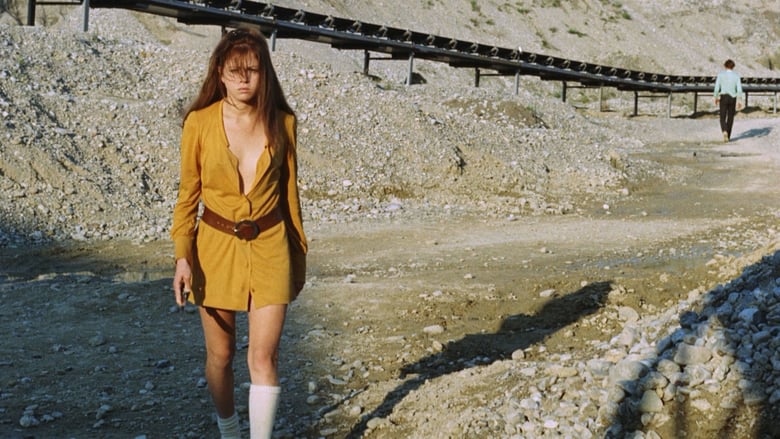 Jetset fashion photographer-turned-actor/filmmaker Roger Fritz's turn behind the camera is one of the major casualties of the subsidy system. Mädchen…mit Gewalt, aka The Brutes, is a stylish and cynical thriller about a pair of white collar professionals who go carousing for dates and lure a young woman into a harrowing nighttime trip to go skinny dipping in a quarry. The film draws heavily on the star persona of the Helga Anders, a television child star turned nightlife fixture described in her Der Spiegel obituary as "the former Lolita of German film," who was then married to Fritz. (A tragic figure, Anders died at age 38 following widely publicized battles with mental illness, alcohol, and drug abuse.) The film also contains some of the best soundtrack work of Can (then "The Can," with Malcolm Mooney on vocals), whose music backs the film's intoxicating cold opening sequence edited by the prolific Peter Przygodda in his first feature film credit.
If Germany and Italy's genre cinemas share affinities, then Can's Irmin Schmit was Germany's Ennio Morricone. (We discussed his film composing back in 2011 when I programmed a series of Can-soundtracked films at Spectacle, which subsequently snowballed into a retrospective of Roland Klick.) A Can/Samuel Fuller collaboration may sound improbable, but it exists in Fuller's rather weird (but not this weird) crime caper Dead Pigeon on Beethoven Street, originally made as part of the television series Tatort.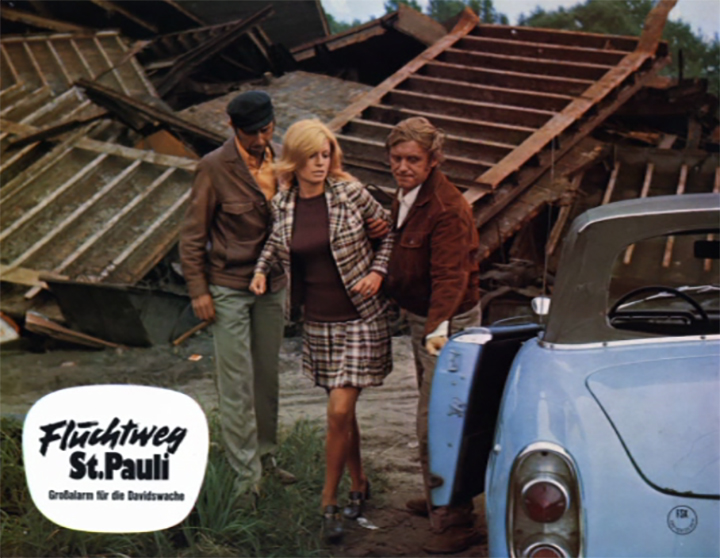 In Doomed Love, much is made of the link between German krimi films and the Italian gialli and poliziotteschi, many of which were Italian-German co-productions (hence the recurring presence of Mario Adorf in exemplary Italian crime films like Calibro 9). Although the lineage of the krimi and 39-film Edgar Wallace series largely shifted to television series like Derrick and Der Kommissar in the 1970s, the influence of the poliziotteschi looms large in Jailbreak in Hamburg (1971), directed by Wolfgang Staudte. Staudte might have been the living antithesis of the Oberhausen Manifesto as a highly pedigreed actor both before and during the rise of Nazism and the director of some of the first postwar German films. Considering its "Papas Kino" pedigree, Jailbreak is a surprisingly stylish, canny, and subversive thriller about a pair of brothers — one ostensibly upstanding, the other a convict — who scheme together after a prison break. But the quintessential German crime cult classic — and the clearest analog to the poliziotteschi — is Bloody Friday, an admirably craven cash-in on a real bank robbery and hostage situation that concluded with a horrifically botched response and hostages killed by police. It's like a gory Dog Day Afternoon with tight leather pants and a child playing with a live hand grenade — what's not to enjoy?
Due to the complex film subsidy application process, many of the best German genre filmmakers moved to television, producing extraordinary work like Tom Toelle's Das Millionenspiel (1970) and Wolfgang Petersen's Smog (1973). These are covered extensively to Doomed Love's follow-up Open Wounds , which covers Petersen's career and more exploitation-oriented filmmakers like Eckhardt Schmidt and Wolfgang Büld.Abwärts (1984), aka Out of Order initially had a tough time finding a cinema release due to its perceived TV-movie quality and tough guy television star Götz George, who plays one of four strangers, each with their own secrets, stranded on an elevator. But it ended up being a massive box office hit in both West and East Germany, providing a shot in the arm to such productions. This one scores major points for its portrayal of a snotty punk character who insists on smoking the entire time, and the fact that the minor role of elevator technician is played by none other than Herr R. himself, Kurt Raab. One of the stylistic outliers and great discoveries in the series is Robert Sigl's rather extraordinary Laurin, which recalls films like Lemora, Valerie and Her Week of Wonders, and The Reflecting Skin in its brooding fable-like quality and dreamy narrative logic told from a child's point-of-view.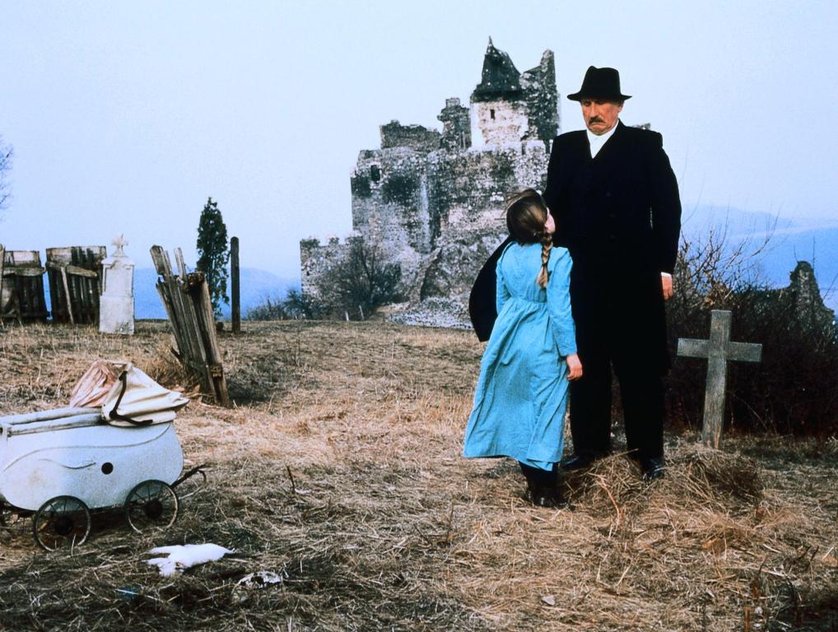 It's worth noting that "Fighting Mad" comes at a time of transition and uncertainty for the Quad, whose owner Charles S. Cohen recently purchased the Landmark Theatre chain. Following the announcement, director of programming C. Mason Wells accepted a new position as director of theatrical sales at Kino Lorber, and earlier this week assistant programmer Micah Gottlieb announced his departure. Although the future of repertory programming at the Quad remains up in the air, Landmark has begun to book the Quad's first-run screens, which should take effect later this summer as the Wells slate runs this course. Since its reopening, the Quad has been widely acclaimed for its smart and eclectic programming, running retrospectives of Alan Rudolph, Frank & Eleanor Perry, overlooked sexploitation films, Nelly Kaplan, 35mm 3D, and more. In one of the most crowded and fiercely competitive arthouse film markets, they offered a unique voice and turned an otherwise unremarkable venue into a destination for filmgoers, while advancing genuine discoveries. We at Screen Slate look forward to their next endeavors.