Featured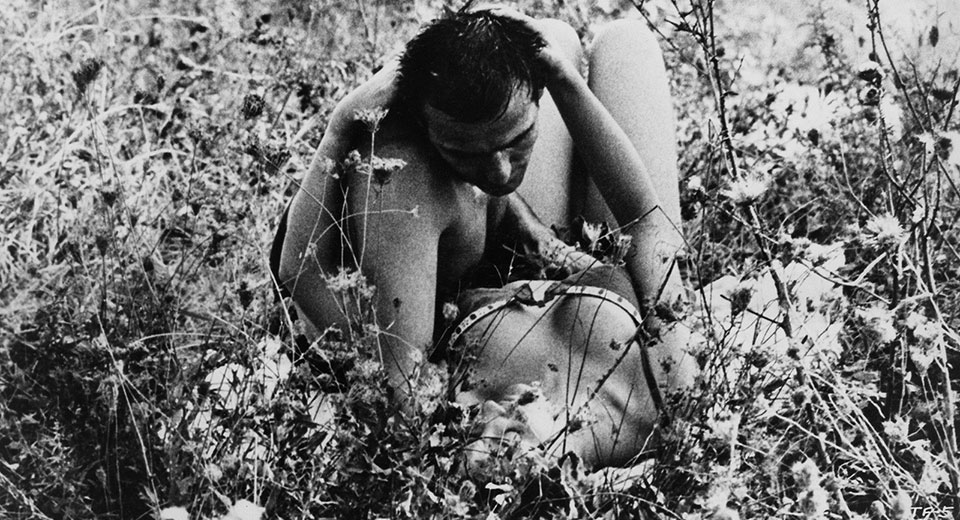 June 23rd 2019
Film at Lincoln Center's Ermanno Olmi retrospective continues today with one of the Italian director's greatest films, The Fiancés. Like Olmi's other best known works, Il postoand Tree of Wooden Clogs, The Fiancés is a delicate fusion of cinematic poetry and documentary realism that gently examines the modern world with saintly patience and an eye for humanistic detail, no matter how humble.
In The Fiancés, a northern Italian man, Giovanni (Carlo Cabrini), takes a job in Sicily, leaving his wife-to-be, Liliana (Anna Canzi), behind. After arriving, he makes his way through a variety of spaces and situations that illustrate the tension between industrialized production and a stubbornly persistent pre-industrial way of life. Olmi's camera captures empty palazzos and quiet city streets as his protagonist drifts like a ghost through the shadows of a mysterious and strange new place, encountering a variety of people at work. There is a young boy who quickly zips out of a cafe door after serving his final cup of coffee for the day, a waiter in an empty restaurant who can't help but share his fears about his hospitalized infant son, and two men constructing a primitive piece of agrarian tech (a harbinger of the complex world of machines to come): a windmill.
Olmi's film is the inheritor of Rosselini and Antonioni's existential walkabouts. But unlike L'Avventura or Journey to Italy, The Fiancés is not a rumination on decadence or moral vacuity, but a film full of clear-eyed wonder at the changing world. Olmi's alienation is an inevitability for the traveler and anyone who hopes to see something new — it's a consequence of being in the modern world, but it's also not the end of it. We are shown darkened construction sites, alive with falling sparks, near-medieval celebrations in the street, and the deeply creased faces of the aged, all with a sort of lonely bemusement. The result is one of cinema's most airy and elegant odes to melancholy in an age of machines haunted by humans.