Featured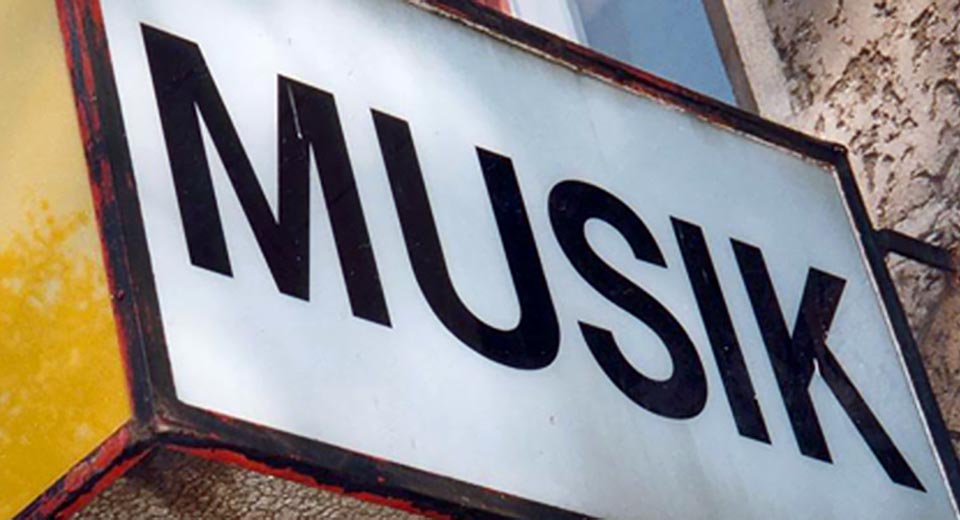 May 9th 2017
Berlin's gelbe MUSIK was the record store and gallery space run by Ursula Block between 1981 and 2014. During its tenure, the storefront exhibited work by artists and composers working within the intersection of gallery art and sound—Henning Christiansen, Maryanne Amacher, Akio Suzuki, Earle Brown, loads more—just as the term "sound art" was entering the critical lexicon. Running through June 4, the Lower East Side's OSMOS Gallery is presenting work and ephemera from the space's 33 years of operation, including records, flyers, graphic scores, Milan Knížák broken records, et cetera.
In tandem with the show, tonight Goethe-Institut presents an evening of film and video illustrating the international artist network that Block helped foster. She will be there in the flesh, introducing two performance documents and Nam June Paik's canonical A Tribute to John Cage. If there is a loose theme, it's the "artist tribute," a mainstay of the post-war avant-garde: Paik, Joseph Bueys, John Cage, Frieder Butzmann, Alvin Lucier, Charlotte Moorman and George Maciunas make appearances in body or in spirit, spanning two and half generations of experimental music. 
gelbe MUSIK gets its namesake from Kandinsky's color-theory, and he's the first to point out that it's no coincidence that the "sour-tasting lemon and the shrill-singing canary are both yellow." It's variously the color of joy, aggression, eccentricity, warmth, the trumpet, middle C. As a clue to Block's organizing principles, it's evocative and apt. Tonight's program, to be thought of as an auxiliary to OSMOS's tribute, is as helpful in understanding Block's sensibilities and impact as it is to appreciating the friendships and linkages that animate contemporary art mythologies.