Featured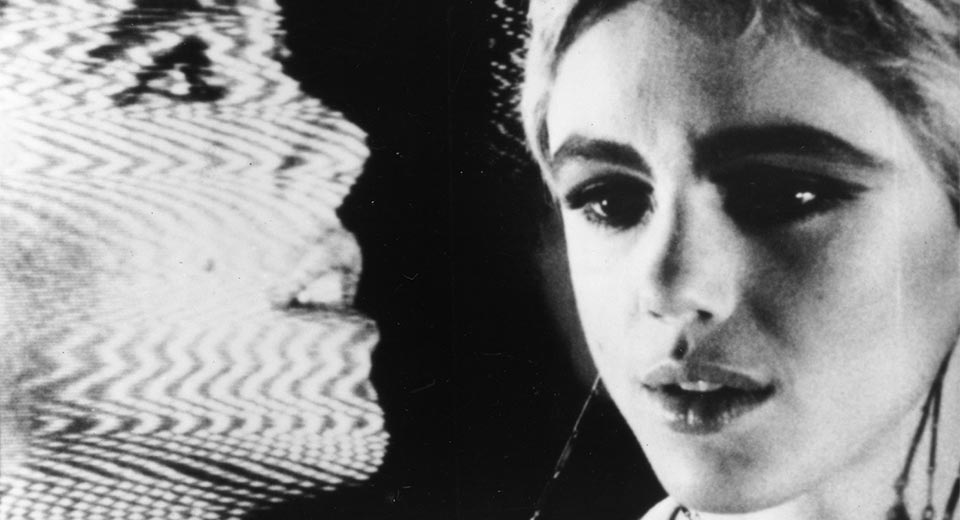 August 30th 2016
This weekend Anthology Film Archives wraps up Voyeurism, Surveillance, and Identity in the Cinema, its summer-long companion series to the inaugural show at the International Center of Photography (ICP)'s new Bowery space, Public, Private, Secret , continuing through January 8. They've saved one of the best programs for last: Exhibitionism/Self-Fashioning  presents a selection of groundbreaking performance videos—some canonical, others under-recognized—in which emergent video technology's immediate feedback interfaces with the conceptual presentation of self.
Summary histories of artist video usually begin with Nam June Paik's first use of the Portapak in mid-1965 and continue with the 1969 TV as a Creative Medium exhibition at Howard Wise Gallery, which included Paik's Participation TV and Frank Gillette and Ira Schneider's Wipe Cycle, video installations incorporating live feedback loops of visitors' images. A few months before Paik got his hands on the first portable consumer Sony camera, Andy Warhol was supplied a long-forgotten competing system by Norelco—a compact, yet not quite portable consumer set-up—which was used to create Outer and Inner Space, which in its final form is film-video hybrid presenting Edie Sedgwick in dialog with her own image. Using the video camera, Warhol recorded Sedgwick in close-up profile discussing personal and philosophical subjects; this footage was then played back on to a television monitor, with a 16mm camera filming a three-quarters portrait of Sedgwick repeating the exercise as her television image seems to speak into her own ear. Two full reels of film were shot, and the results projected side-by-side as an asynchronous double projection—essentially four images of Edie.
Lynda Benglis's "Now" (1973) employs an analogous strategy using a pure video loop, in which the artist, in profile against her own image, seems to direct herself, commanding—or asking?—"Start recording," and "Now." As the cycle repeats and the images multiply, the degrade into a tempestuous, acidic wash of feedback. And in one of Hannah Wilke's best-known pieces, "Through the Large Glass," she performs a striptease filmed through the veneer of Duchamp's The Bride Stripped Bare by her Bachelors, Even at the Philadelphia Museum, confronting the representation of the female form in art history.
In all cases, the works in this program provide an art historical context for others in the Public, Private, Secret exhibition, such as Amalia Ulman's constructed Instagram personae, revealing that even as technologies granting immediate representation of the self were just landing in the hands of the public, artists were quick to conceptualize many of the presently most visible concerns of contemporary art.