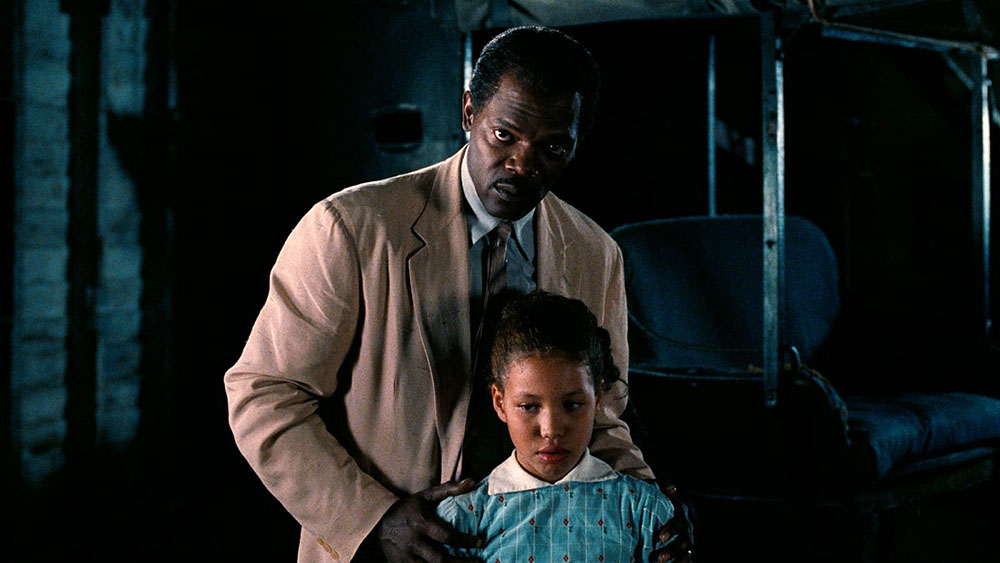 May 12th 2023
"Memory is a selection of images," narrates the now adult voice of Eve Batiste, "some elusive, others printed indelibly on the brain". In Eve's Bayou (1997), Kasi Lemmons's seminal gothic portrait of the Black American South, the lines between memory and fantasy converge to form a multilayered exploration of the complicating, rather than clarifying, nature of memory and generational storytelling.
The film's narrative follows the Batistes—an affluent Black family living in the bayous of 1960s Louisiana—over the course of a turbulent and emotionally-charged summer, as told from the perspective of the 10-year old middle child, Eve (Jurnee Smollett). Rocked by the discovery of her father's (Samuel L. Jackson) infidelity'—and its fracturing effects on her mother (Lynn Whitfield) and her siblings Cisely (Meagan Good) and Poe (Jake Smollett)—Eve turns to her family's generational affinity for voodoo for guidance in understanding the summer's events. As Eve begins to experience visions similar to those of her aunt, Mozelle (Debbi Morgan), her ties to her family's Creole ancestry are strengthened, as is her relationship to the bayou itself. Lemmons exemplifies a distinctive approach to culture, land, and ancestral ways of knowing that harkens to Julie Dash's Daughters of the Dust (1991) and the works of Toni Morrison.
The film manages to strike a balance between the tumultuous emotional realities of the Batiste family and the magical realism that carries Eve through her search for an ever-evasive truth—one that exists beyond the reach of what her family's ample wealth, charm, and knowledge can provide. The bayou in which the Batistes live out their lives serves to ground the film's fantastical elements. The long, haunting narrative of family history is told through the lens of the bayou; from the story of their ancestor, an enslaved healer for whom both Eve and the bayou itself were named, to the flashes of weeping willows that accompany both Eve's and Mozelle's visions, the vast landscape of the bayou serves as the link between memory, magic, and reality. Creole culture is the conduit through which the collective memory of the Batistes' repressed grief and confusion is processed. What emerges on the other end is a nuanced portrayal of the fluidity of memory in the pursuit of "truth."
Eve's Bayou: Director's Cut screens May 12–18 at BAM in a new digital restoration.