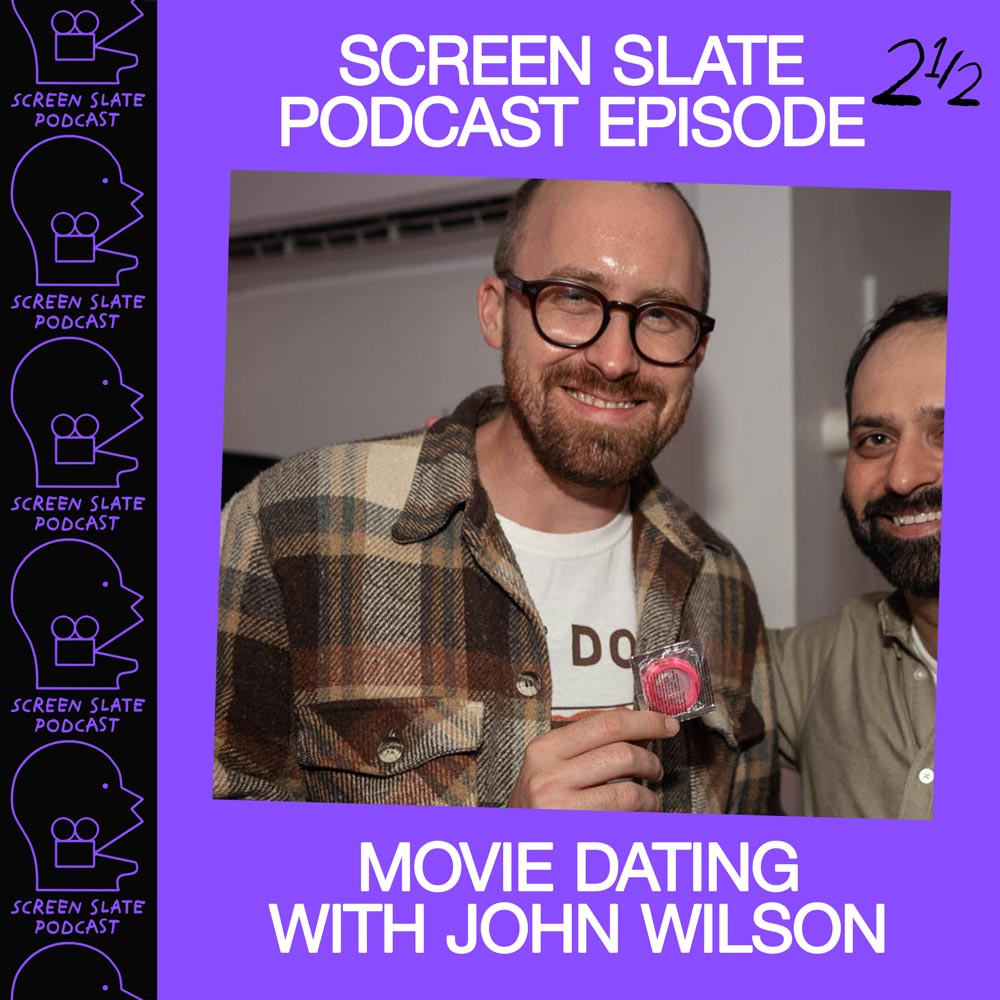 February 8th 2022
Exclusive for our members: patreon.com/screenslate | Full ep. 37 min. | In part two of our John Wilson episode, Ridgewood's favorite son discusses "The Gottscheer Variant" and dipping out of the TIME 100 Gala to stare at his own billboard after meeting Elon & Grimes's baby.  We take calls from the Hot Take Hotline on our most eligible listeners' worst movie dates, including one with potentially explosive consequences for the future of New York state politics. Plus: a certain love-bombing furniture designer returns from the ash heap of recent history.

Movies discussed:

Project X (2012)
Timecode (2000)
Raw (2016)
Still Alice (2014)
Funny Games (2007)
Straw Dogs (2011)
Jurassic Park (1993)
Bushwick (2017)
The Love Witch (2016)
A Goofy Movie (1995)

The Screen Slate podcast is co-presented with the German Film Office, an initiative of the Goethe-Institut and German Films.

Join us for Valentine's Karaoke hosted by John Wilson and MC'ed by C. Spencer Yeh February 11, 2022.