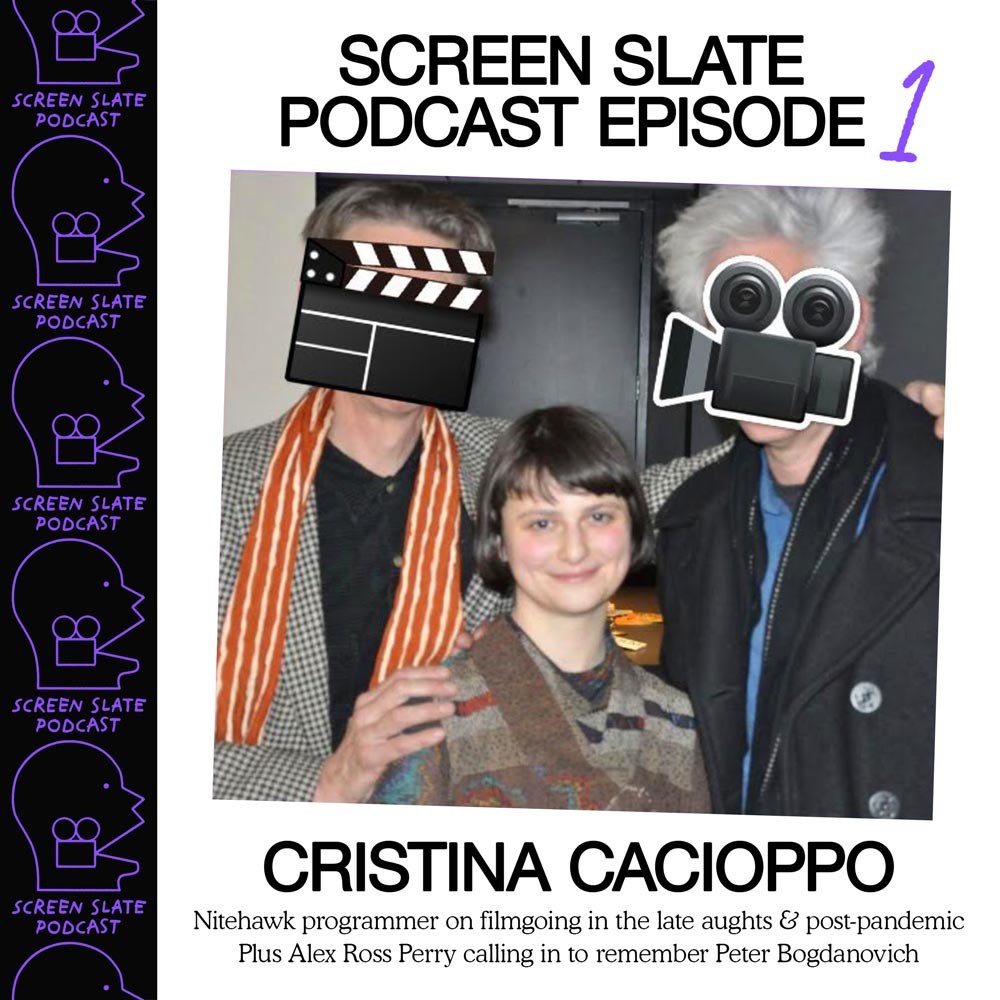 January 26th 2022
Hosted by Jon Dieringer, John Klacsmann, and Caroline Golum. Special guest Cristina Cacioppo. Plus a call with Alex Ross Perry.
Our friend Cristina Cacioppo joins us to talk about her programming career, from Ocularis microcinema to 92YTribeca to Alamo Drafthouse and now Nitehawk Cinema. We get into the late-aughts/early-tens NYC film scene before calling up filmmaker Alex Ross Perry to discuss his memories of Peter Bogdanovich. Then Cristina talks about how programming has changed post-Covid reopening, and adapting her Screen Slate column The Outskirts into a new series at Nitehawk Cinema.
To access bonus content support us at www.patreon.com/screenslate
Sponsored by the German Film Office. Subscribe to their newsletter.
Support the show (https://www.patreon.com/screenslate)