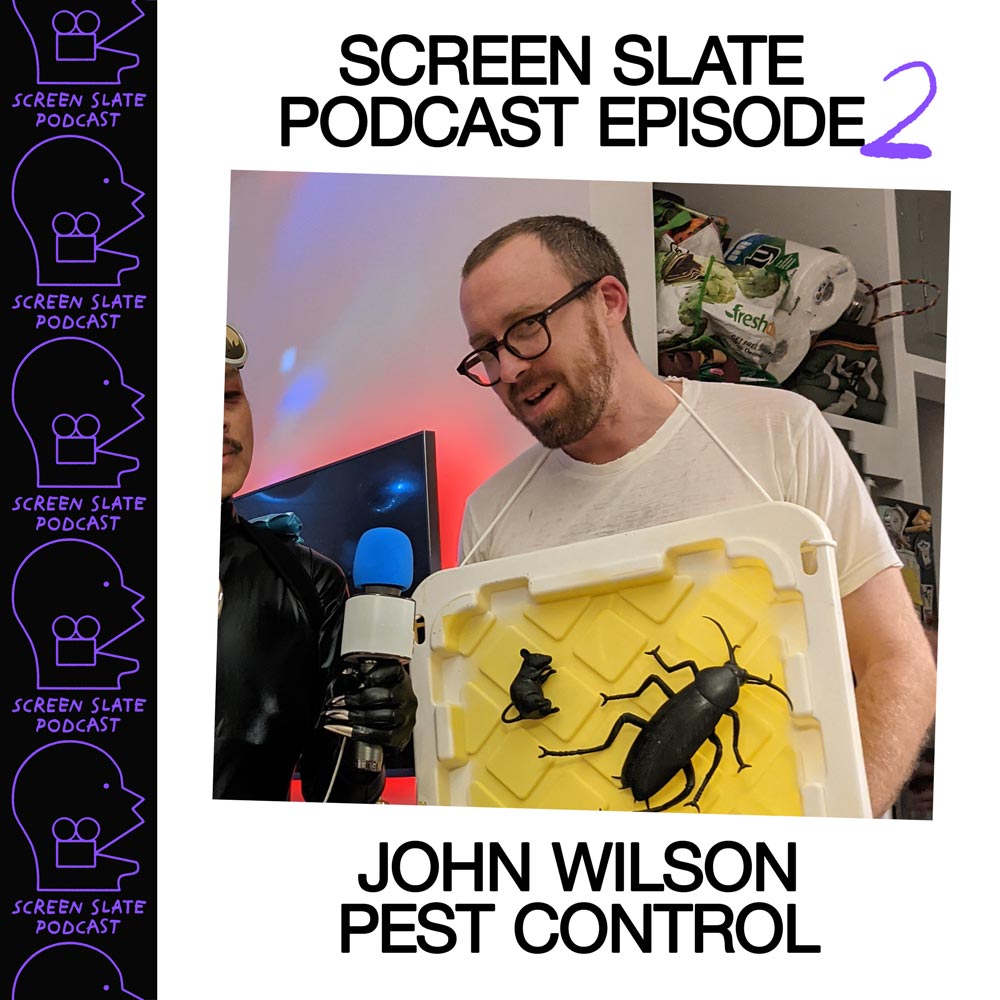 February 9th 2022
Special guest: John Wilson of HBO's How to with John Wilson. Hosted by Jon Dieringer, John Klacsmann, and Cosmo Bjorkenheim, with audio engineer C. Spencer Yeh.

Our friend John Wilson joins us to talk about being a Craigslist first responder, keeping his eye sharp in the off-season, why his A.D. fears Cosmo, and how fast food decor changes but motel decor stays the same. We also celebrate spending HBO's money on a coin-op kitchen stove pop-up, proudly salute our sanitation workers, and allow our guest to set the record straight on allegations of glue trapping. Plus: Cosmo has more of a comment than a question.

This episode of the Screen Slate podcast is co-presented with the German Film Office, an initiative of the Goethe-Institut and German Films.

Join us for Valentine's Karaoke hosted by John Wilson and MC'ed by C. Spencer Yeh February 11, 2022. And to listen to a full-length bonus episode with Wilson, become a member on Patreon.