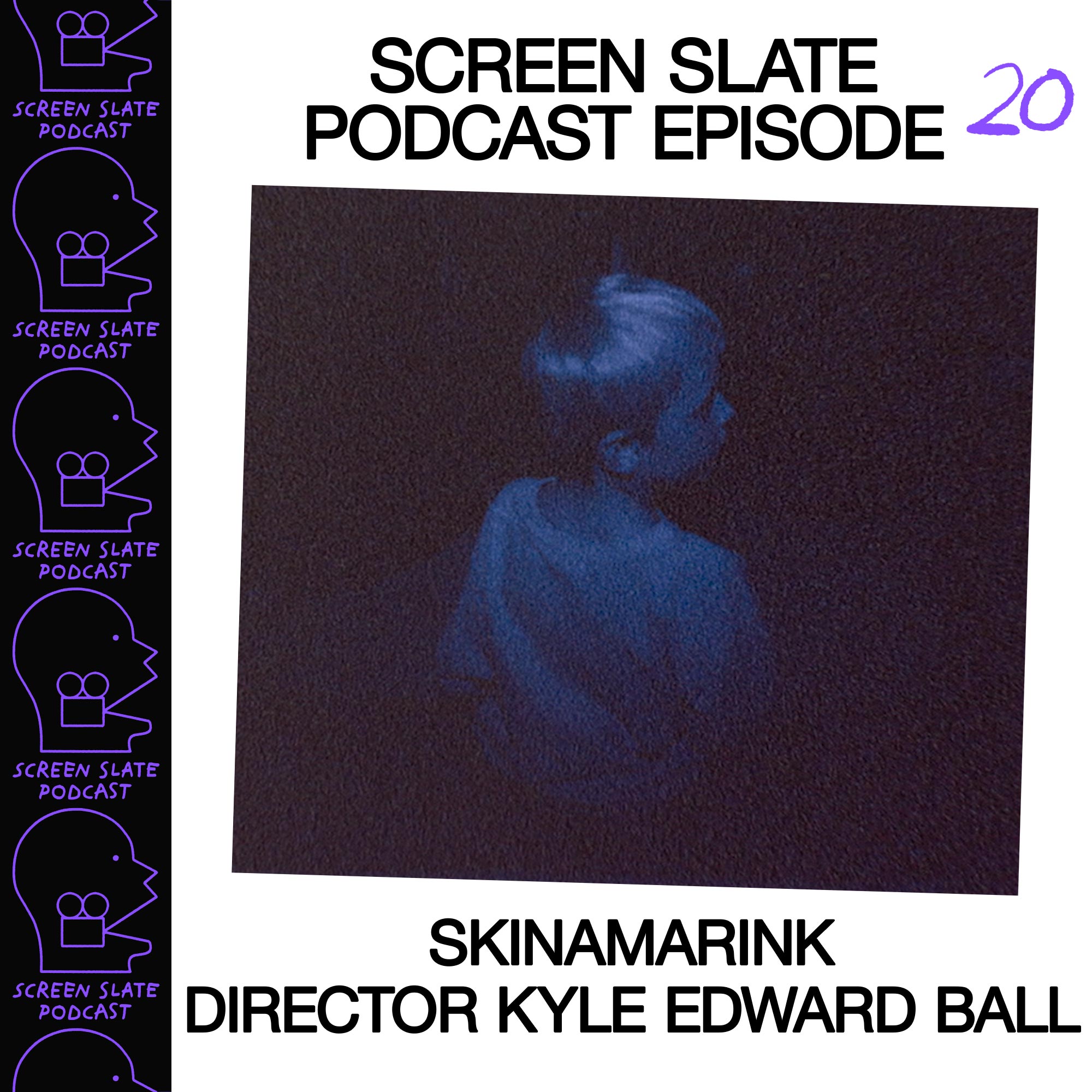 January 12th 2023
Five years ago Kyle Edward Ball started making short horror videos inspired by people's nightmares and posting them on YouTube. His debut feature Skinamarink—shot for just $15,000 in his childhood home in Edmonton, Canada—was the breakout hit of last year's Fantasia Film Festival, and came from seemingly out of nowhere to become one of the most anticipated upcoming horror films.
Ahead of Skinamarink's nationwide theatrical opening this Friday, Ball joined the Screen Slate pod over Zoom to talk about getting started as a filmmaker, developing his aesthetic, the YouTube analog horror movement, and how strongly the film has managed to resonate with audiences even before its release.

Links
Skinamarink trailer
Bitesized Nightmares
Heck (Skinamarink proof-of-concept short)
The Screen Slate Podcast is supported by its Patreon members. Sign up and get access to bonus episodes, our lockdown-era streaming series archives, discounts from partners like Posteritati, event invitations, and more.
Subscribe on Apple, Spotify, Google, Stitcher, iHeartRadio, or wherever you get your podcasts.