Featured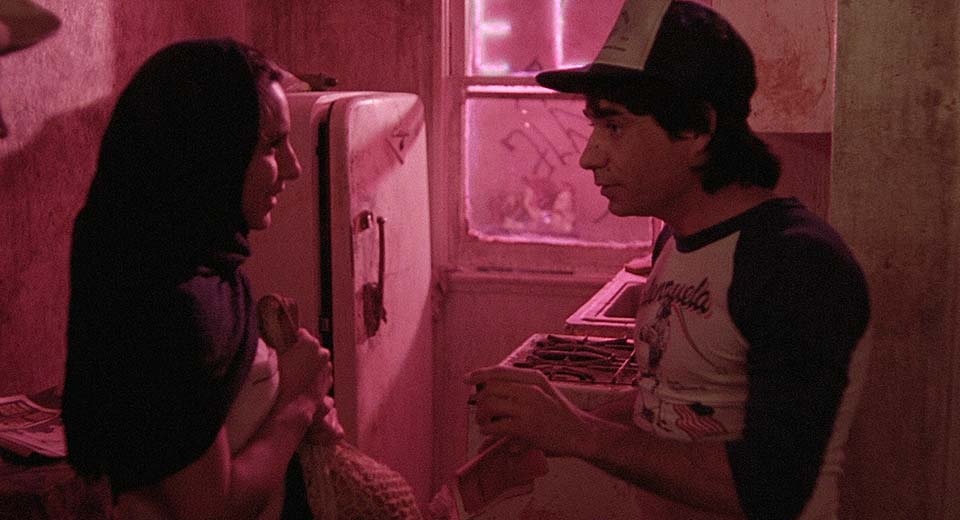 March 8th 2018
When Gregory Nava and his co-writer, producer, and partner Anna Thomas set out to secure financing for El Norte, they deliberately avoided courting major studios so that they'd be more likely to keep their original vision intact. The independently-produced result, with significant backing from PBS's American Playhouse, has the lush sprawl of a studio film without the usual third-party narrative interventions. Unlike other cinematic depictions of Latin American dictatorships that cropped up in the '80s, El Norte doesn't narrate the experience of a white audience surrogate, but centers on two teenage Guatemalan siblings (Zaide Silvia Gutiérrez and David Villalpando) who flee their village for the United States—the "North" of the title—after their dissident father is murdered by the regime.
Critically, El Norte, which plays tonight in BAMcinématek's ¡Sí Se Puede! series, doesn't frame Enrique and Rosa's stateside arrival as their ultimate triumph, and the final hour of the film chronicles their search for work under the constant threat of deportation. Whatever jobs they do find—initially, Rosa at a textile factory, and Enrique as a restaurant busboy—they can suddenly lose in violent immigration raids, making it impossible to stabilize and cultivate a new life. Although they do come face-to-face with their Good Housekeeping-induced visions of suburban bungalows with eye-poppingly green lawns, Nava draws attention to the ways in which the upper classes' reliance on the labor of undocumented workers bars them from entry. When Rosa begins cleaning houses with one of her textile factory co-workers, she receives a tutorial on how to use a washing machine from an angular Beverly Hills power mom that's briskly cordial yet fundamentally detached; as she speeds through permutations of functions, she insists on how "simple" the machines are to use. The color-drained impersonality of the machinery contrasts with the vivid palettes of Rosa washing her clothes by hand outdoors in Guatemala, reinforcing the emotional distance of the interaction.
Often discussed in terms of its magical realism, El Norte's staging of Enrique and Rosa's dreams contributes to a central feeling of transience—just as their visions of their parents come to an abrupt end as soon as they wake up, the movie is edited to speed along at a quick clip, rarely lingering on any establishing landscape. This texture clashes with the pair's attempts to settle, which eventually raises the question of how much ground they've actually covered.