Featured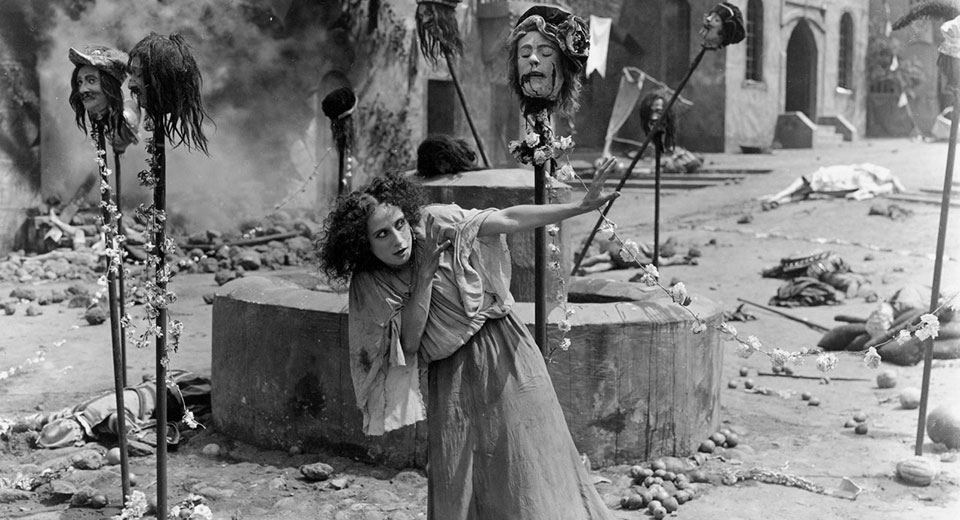 December 4th 2016
When legendary ballerina Anna Pavlova dances, she extends through the tips of her eyelashes, a characteristic that is captured in Lois Weber and Phillips Smalley's The Dumb Girl of Portici (1916). The most extensive documentation of Pavlova's artistry, the film preserves an illustrious career, lifting it from the trappings of motionless text and brief recordings to the eyes of a modern audience. When the film was made, it was the most expensive that Universal had undertaken (not to mention the most elaborate production directed by a woman), earning it a footnote in cinematic history that, unfortunately, did not prevent it from falling into obscurity.
Based on the 1828 opera La Muette de Portici by Daniel Auber, which was purported to have played a part in the Belgian Revolution of 1830, the film portrays the historical uprising of Italian peasants in 1647 Naples against Spanish rule. Pavlova plays Fenella, a mute peasant girl and sister of Masaniello (Rupert Julian). After falling in love with the viceroy's son, Alphonso (Douglas Gerrard), who abandons her for his fiancée Elvira (Edna Maison), Fenella is crestfallen, leaving her vulnerable to the viceroy's ploys to get her to come to the castle, where his guards lock her up in a dungeon filled with rats.
Unhappy about the unjust taxes lobbed on the peasants in "celebration" of Alphonso's marriage to Elvira, Masaniello calls together the townspeople to revolt ("Down with oppression!"), storming the castle and killing aristocrats left and right. The incident is histrionic and invigorating. Genteel ladies throw their heads back in wordless despair—a sight that is reminiscent of kangaroos dueling—as revolters dance on the ruins. In the end, Masaniello sacrifices his sister to the revolution, and Fenella sacrifices herself for Alphonso, a manifestation of the destructive power of the governing body's indifference to its subjects.
At the time of filming, Pavlova, dislodged from her home by WWI, was dancing with the Boston Opera Company in a staging of Auber's opera and joined Weber's film in order to save the Boston Opera Company from bankruptcy. En pointe for only the prelude and the finale (both of which produce a silvery image resembling an animated daguerreotype), Pavlova stretches through the film with manic intensity. It's an overwrought, exciting, and even "bad" performance from one of the world's most famous ballerinas, a witnessing of dancing to the third tier even in the absence of a theater.