Featured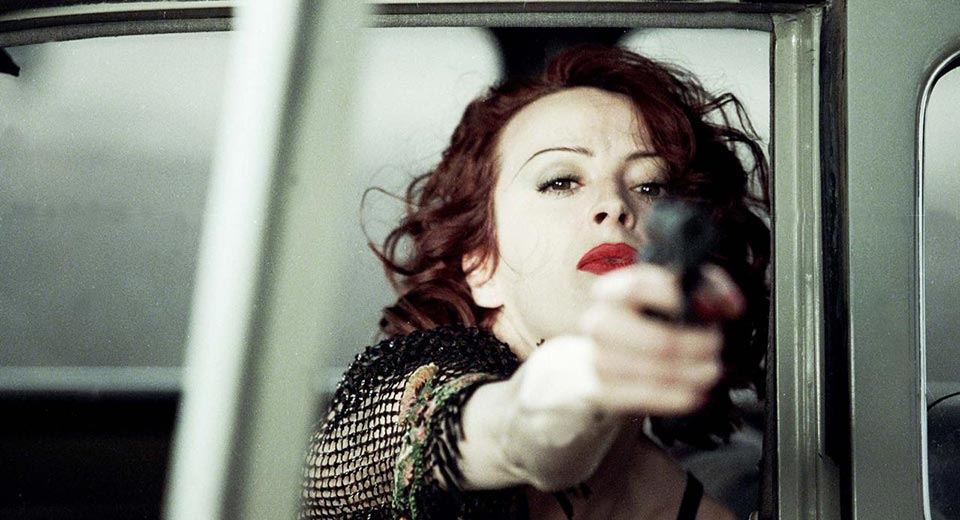 November 12th 2018
Anthology Film Archives' F.J. Ossang series continues tonight with the fractured crime film Doctor Chance (1997) featuring punk icon Joe Strummer. As far as postmodern crime movies go, you've definitely seen things on screen resembling Ossang's film before. There is forgery a la The American Friend, and the self conscious gangster posturing evokes a smattering of Belmondo's roles and Godard's B-movie appropriations. What sets Ossang's film apart however, is its ramshackle form. Doctor Chance is filled with imperfect images flowing through a blinking stream of consciousness structure. The overall effect offers viewers the stylistic rewards of the New Wave, and even Cinema du look, as well as the intimacy and mystery of the essay film.
Doctor Chance tells the very loose tale of an angsty young criminal, Angstel (Pedro Hestnes), living in Chile. The son of a wealthy woman, Angstel is both a former artist and a killer. After a deal goes bad, he must flee to the desert along with his new love, the Salome-esque Ancetta (Elvire), in search of his friend Vince Taylor (Strummer). The pieces of the story come together slowly but not completely. Ultimately, that's not really the point. The philosophy of art and crime--where the two meet and diverge--is really the matter at hand. Angstel shares his thoughts with us in voice over, and what could easily be cringe-inducing, has moments of genuine profundity in Ossang's writerly hands.
Once the film reaches desert the viewer encounters the minimalist beauty of the Chilean landscape. The wide vistas are soaked with feedback on the soundtrack and the film's earlier manic claustrophobia falls away. The typical contemplative quietude of the open spaces however, are traded for a different kind of spirituality. On the final stop of Angstel's death trip he finds Vince Taylor. As a work of art, Doctor Chance is actively striving for cool, but face to face with the charismatic, rock n roll saint, Strummer, Ossang is smart enough to know when he's met his match. Rather than shrink him to fit his own designs, Ossang's film supplicates at his altar.