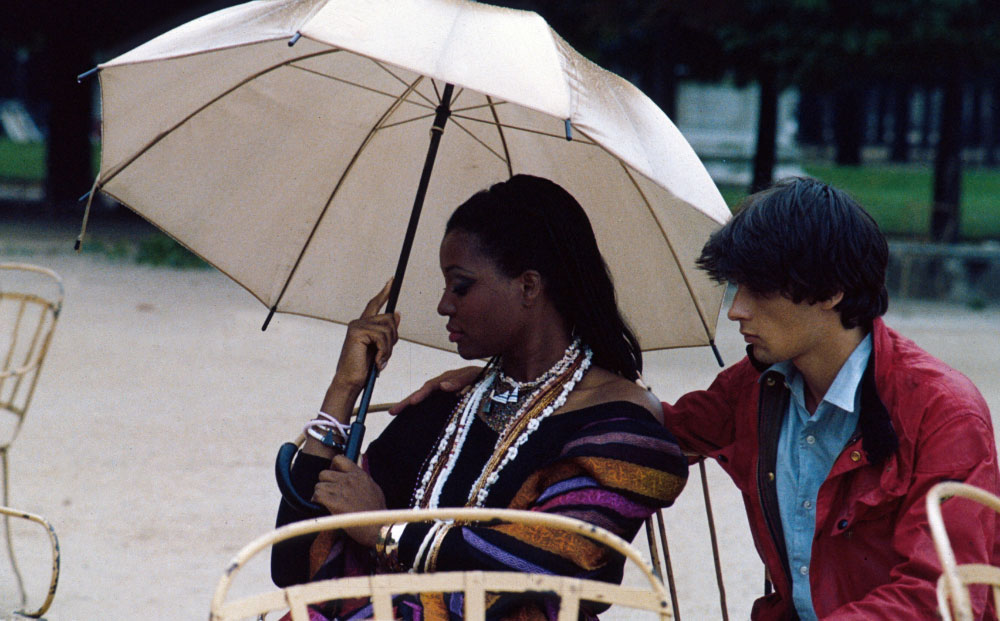 April 29th 2022
To say that Michael Mann owes his career to Jean-Jacques Beineix is the kind of grand, histrionic, implausible declaration that Beineix's 1981 debut Diva is built on. The film beat Mann's Thief to the theater by barely two weeks, though the latter screened in competition at Cannes, while the former was derided, when not ignored, by French critics even after receiving international acclaim and winning four César Awards. Diva startled and disturbed guardians of the Nouvelle Vague, who accused Beineix of using advertising's visual flair, as if stylization was a sin. But Diva isn't selling anything beyond what soprano Cynthia (Wilhelmenia Fernandez) snaps to the press: "Business should adapt to art, not the other way around."
There's little doubt Beineix succeeded according to his own metric. Diva remains surprisingly personal and stylishly distanced, miraculous considering Beineix was a first-time director for hire on a book adaptation. To give a sense how far Beineix pushed the material toward his own vision: producers wanted a detective story called "The Moppet" or "My Boyfriend Jules." By turning the film into an echo chamber of clichés, Beineix threads the needle. The heart of the film is young postman Jules (Frédéric Andréi) and his obsession with uncompromising (and unrecorded) singer Cynthia. Jules surreptitiously tapes Cynthia's performance to have her voice for himself, setting up a world of trouble for them both but also drawing artist and ideal audience together. That story has its crass doppelgänger in a sex-and-drug-trafficking thriller hinging on a different recording that could blow the whole case wide open. Jules ends up with both tapes, attracting hackneyed mirroring pairs (lady cop and detective, kittenish ingenue and mature man of mystery, a hit man Odd Couple) that only further reflect Jules and Cynthia, Beineix's dialogue on what can and can't be sold.
With sex and arias, crashed cars, silk dresses, secret castles, and icepick stabbings, nothing in this film is banal save the lady detective's demure beige outfits. At nearly two hours, the overwhelming muchness gets a bit tedious, but how could this film claim the capstone of '80s excess if it wasn't excessive? It's not hard to bear when there's always an outlandish detail or gorgeous vista to enjoy amid Beineix's decaying, industrial Paris.
Cinéma du look sounds pejorative, implying all surface, no substance. But in his 1989 invention and analysis of the genre, film critic Raphaël Bassan pointed out films by directors du look Leo Carax, Luc Besson, and first of the bunch Beineix "look like adverts for the young .‌ . . but they are no more than the desperate visions of individuals who are suffocating, counter-ads for 'misfortune'." With hindsight, it's an appropriate observation of Beineix, who curtailed his own feature career after his sophomore film The Moon in the Gutter was booed at Cannes in 1983 (he told French radio in 2020, "the fact that I am finished today started there.") But where he began, with Diva, remains audacious.
Diva opens tonight, April 29, at Film Forum in 35mm.