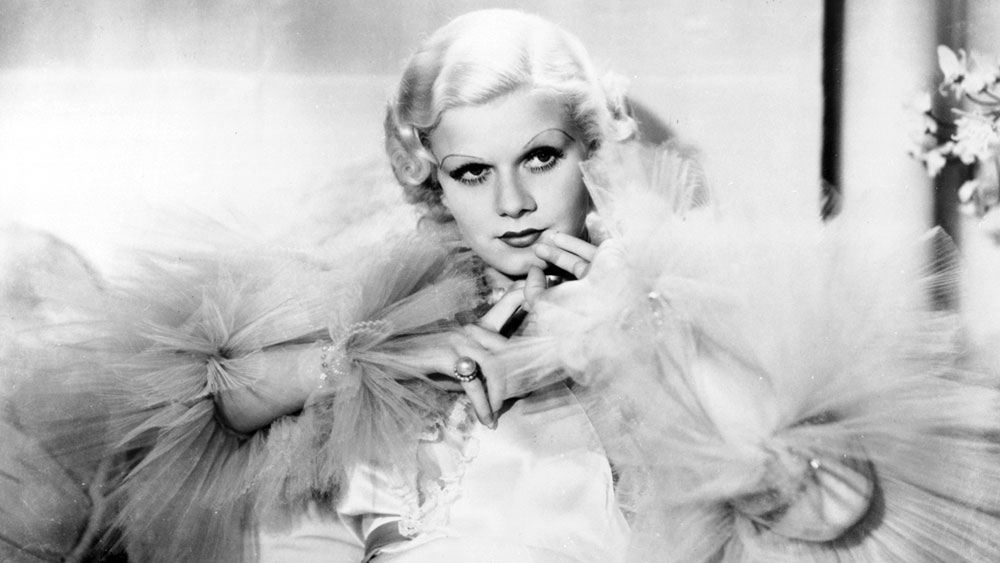 August 10th 2021
Bringing a bit of weight to the normally feather-light comedy of manners, Dinner at Eight offers a full banquet of stars to whet appetites dampened by the Great Depression (or modern day malaise). There's flighty society matron Billie Burke, familiar to most as Glinda in The Wizard of Oz; comedienne Marie Dressler in a rare glamorous role; not one but two Barrymores, Lionel and John, respectively a shipping scion and, hitting a little too close to reality, a washed-up actor entangled with a 19 year-old; Wallace Beery as a brusque, scheming millionaire; and of course, Jean Harlow, the raison d'être for the film streaming on the Criterion Channel as part of their Starring Jean Harlow collection.
Reviews at the time noted that with a cast like that, director George Cukor would have to try and make a flop. Yet in adapting tthe wildly successful play of the same name, writer Herman Mankiewicz adroitly ellipsed the entire downstairs of the upstairs/downstairs drama to a quick punchline, while Cukor turned a series of elegant rooms into mobile tableaux focusing on the human. It's an especially neat trick considering that leaves the audience rooting for society's elite. Perhaps there's always been some transitive delusion where billionaire worship leads to personal gain. But back in 1933, barely four years after the Wall Street crash, it's testament to the genius of all involved in the film that we do feel for the aristocratic Jordans' petty dramas of business, romance, and aspic.
Dinner at Eight does take pains to note the upper crust's crumbs—actors whose looks and prospects have faded, generational wealth in the form of a shipping concern presented as a matter of family honor at risk on the market, an entire scene explaining a doctor's affairs as rooted in imposter syndrome. Of the last, the wife of Doctor Talbot (Edmund Lowe) mentions his working class roots, theorizes he's still intimidated by her, "the girl from Murray Hill," and observes the women he falls for are glamorous types with "a little bit of 10th Avenue in them, too." It's a generous description of his latest fling, new-money trophy wife Kitty Packard (Harlow). Though Kitty's more brass and steel than platinum, the description distills Harlow's on-screen charm throughout Criterion's hefty fourteen-film series—streetwise, smart in talk and looks, and sparkling whenever onscreen. Her comic talent is on special display here; though there's plenty of jokes at her character's expense, Harlow owns the punchlines, especially a hold on her bare back.
As the film moves towards the title dinner with all invitees' lives interweaving, we see what money (mostly) can't buy—affection, love, youth, health, dignity. Though slightly bruised by the Depression, the majority of the evening's attendees end up in the clear. Perhaps it's a sop to plebian audiences to throw in a full-blown cinephile as last-minute guest. The poor man's sole desire is to pay his quarter and see Garbo; at least those of us Dinner at Eight come out ahead of him.