Featured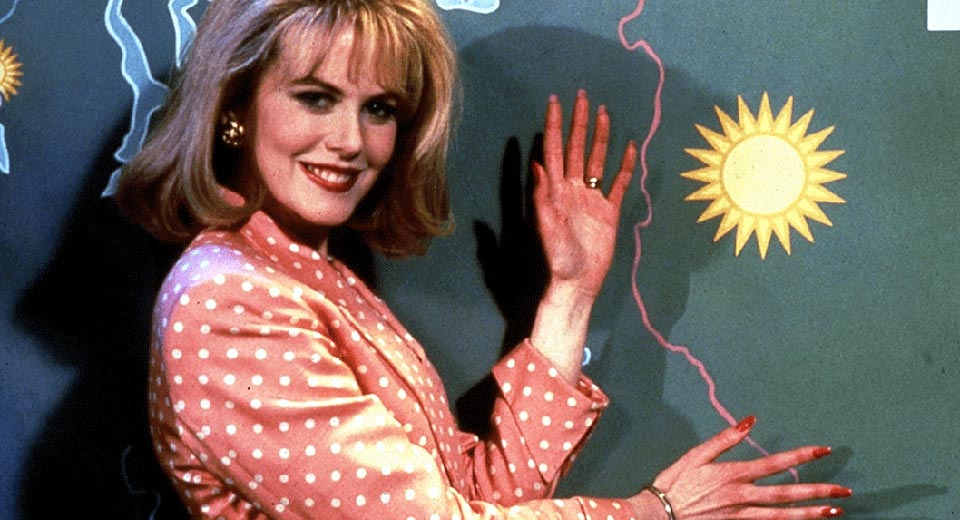 June 23rd 2018
Gus Van Sant's sardonic look at self-absorption and the allure of celebrity plays Metrograph tonight as part of the director's career retrospective. To Die For (1995) capped off Van Sant's first decade of filmmaking, marking his transition from outsider auteur of the New Queer Cinema movement to major commercial player; in many ways it succinctly articulates the problems of the industry he was about to enter, taken to violent extremes.
A character study in narcissism, the film hinges on Nicole Kidman's lead performance as Suzanne Stone-Maretto, aspiring news anchor who is consistently clawing for her big break, weighed down by the albatross of unremarkable people living unremarkable existences in unremarkable suburban New Hampshire. When she finally seduces a high school boy (played by a young Joaquin Phoenix) in order to convince him to murder her unassuming but devoted husband (Matt Dillon), she can't keep up the appearance of mourning wife for one second: Kidman practically has the lust for limelight seeping out of her invisible pores. Suzanne is a vain egomaniac, frustratingly ungrateful and frankly not quite bright; yet Kidman still creates a character to empathize with, even as we gleefully await her comeuppance.
Especially within a wide survey of Van Sant's work, To Die For feels fresh and unexpected. Come for the brutally funny social commentary, stay for Kidman's wardrobe and the David Cronenbergcameo.