Featured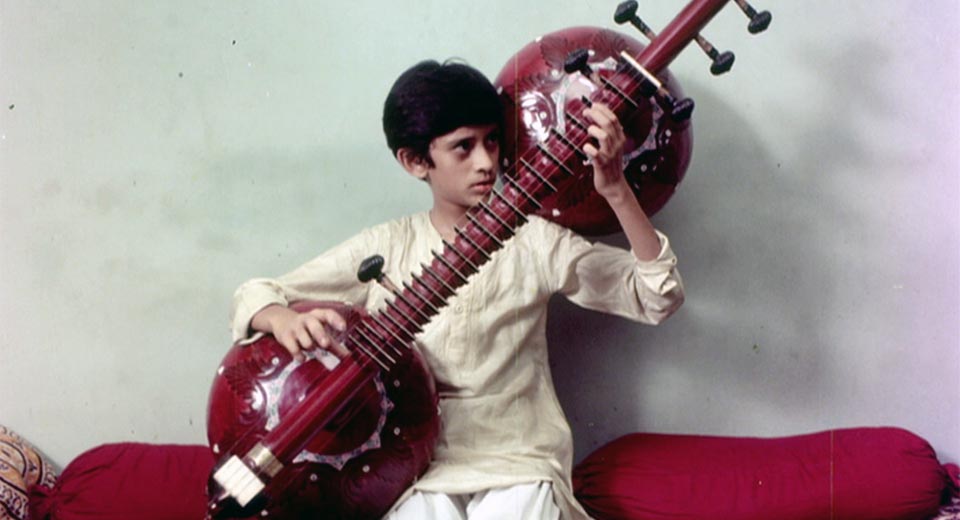 October 15th 2018
Tonight at Light Industry The Otolith Group's Anjalika Sagar presents Mani Kaul's 1982 documentary Dhrupad. Kaul, along with Adoor Gopalakrishnan, Gulzar, and others, helped carry Indian parallel cinema — an alternative filmmaking movement begun by luminaries such as Bimal Roy and, most famously, Sarajit Ray — into the mainstream of Hindi film during the 1970s and 80s. This parallel cinema, or Indian New Wave, was founded in realism, and appeared starkly radical when contrasted with the dominant form of Hindi cinema of the time, typified by the colorful romantic, musical offerings of Bollywood. This Indian avant garde, much like its Italian, French, Japanese, and Soviet counterparts, presented both socially realistic fiction films, dealing with politics, class, and poverty, as well as documentary works. In Dhrupad, Kaul achieves a unique synthesis of forms, combining the presence of documentary with the transcendence of poetic cinema to create a film both edifying and alive.
Dhrupad is the most ancient surviving form of Hindustani music. Its origins can be traced back to 300 BCE, where it accompanied rituals and sacrifices. Over time, dhrupad broke from these associations to become an independent mode of Indian classical music. Kaul's film is peppered with historical and mythical narration, giving the viewer just enough context, but the bulk of the work consists of unbroken performances. The vibratory beauty of the music is allowed to resonate deep into the viewer and the landscape, presenting it as a living, performative practice that must be experienced in all its shape-shifting, unexpected glory.
Kaul's camera gorgeously takes in the surrounding architecture and landscapes as the music unfolds and modulates. The visual movement is graceful but firm, and this firmness is essential. Dhrupad music is constructive at its core, being likened to the building of a fortress in the film. Before the viewer's eyes the film's form is constructed, flowing from the melodic and rhythmic movement. Performances almost exclusively take place in open air settings, giving the sense the world is being created with each echoing note. As constructive a form and film as Dhrupad is however, the deeper philosophical implications of the music creep in the longer we sit with it. Rather than representing the world, dhrupad calls out and speaks with it. The vibrations it sends forth caress its surroundings, giving form to the unseen.