Featured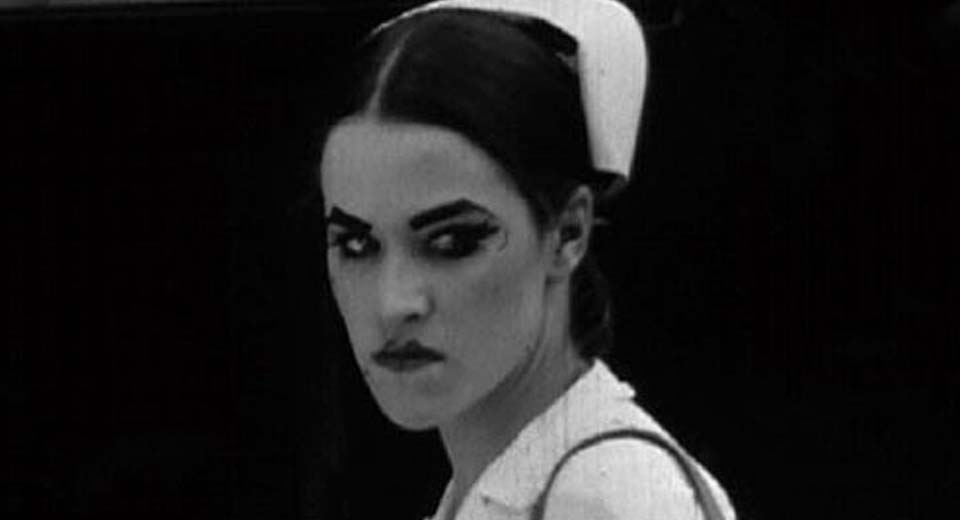 December 27th 2017
Note: due to inclement weather, please do due diligence and check directly with venues to make sure they are open before heading out.
In her 1964 essay "Notes on 'Camp,'" Susan Sontag describes camp as "art that proposes itself seriously, but cannot be taken altogether seriously because it is 'too much.'" Around this time, underground eccentric George Kuchar had recently graduated from making bizarre short films with his twin brother Mike on 8mm (with such memorable titles as I Was A Teenage Rumpot and Pussy On a Hot Tin Roof) to making just-as-bizarre films on 16mm. Combining the melodrama of Douglas Sirk with the low-budget genre glee of Roger Corman, these anarchic tales full of desire, disgust, and drag contain more love for American cinema than any high-brow film institution could even pretend to.
The Devil's Cleavage (1973), one of Kuchar's only feature-length films, follows a nurse (played by the ever-scowling Ainslie Pryor) who jettisons city life and her unhappy marriage and hits the road with a jar full of fake vomit in tow. She meets some strange characters along the way, most notably an untrustworthy motel manager who becomes obsessed with her, as the film snakes through both a convoluted plot and honoring 1950s melodrama one moment and skewering it the next. Glimpses of beauty cut through the camp in moments that reveal a sincere sentimentality beneath the scatalogical humor and the eye of an artist who truly loves making movies.
The Devil's Cleavage plays on 16mm, preceded by Kuchar's 1966 underground classic short Hold Me While I'm Naked, as part of Film Society's International Melodrama series. Any holistic understanding of the melodramatic milieu is incomplete without an embrace of the perversion of it—be sure to include Kuchar in your exploration of that which is "too much."