Featured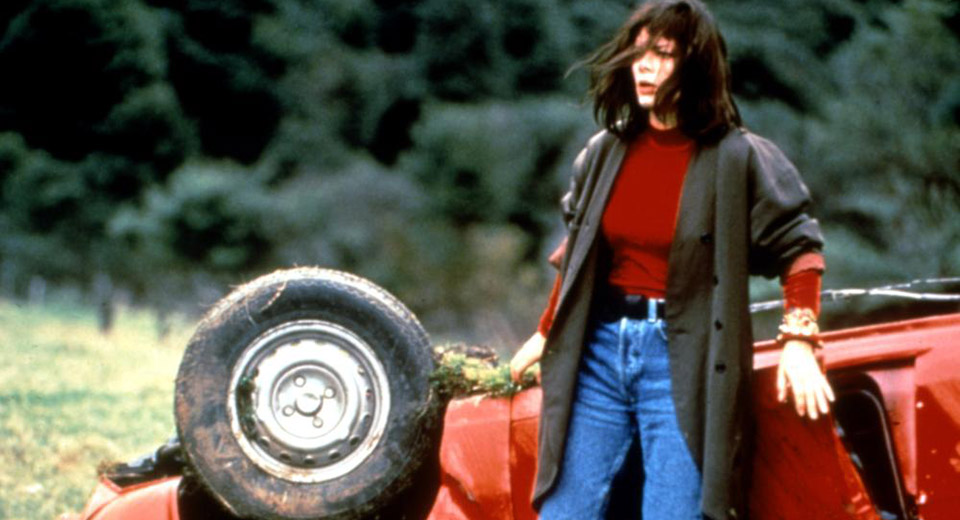 November 26th 2017
The original sin in Alison Maclean's Crush,  as it were, happens within the first few moments of the film. Lane (a baby-faced Marcia Gay Harden), the American girlfriend of New Zealand academic Christina (Donogh Rees), inattentively speeds down a rural road, eventually flipping their car and leaving Christina near-death. Stuck in a remote New Zealand town, with seemingly no attachments and nowhere to go, Lane insinuates herself into the family of Colin (William Zappa), the prolific yet reclusive writer Christina was traveling to interview; Colin's teenage daughter Angela (a butch, 80's Charlotte Gainsbourg-lookalike Caitlin Bossey) eventually gets caught in the emotional crossfire between the adults.
Screening in 35mm as part of Quad Cinema's ongoing Coming Out Again series presented with NewFest, Crush is an honest, at times bitter, portrayal of sexuality and manipulation. Marcia Gay Harden's Lane is all Bettie Page bangs, red lipstick, and sensual hip-swaying to get what she wants—though it's not quite sure what, in fact, her actual goals are. (Lane herself doesn't even seem to know, as she acts purely on her whims and in her own self-interest.) Lane is the center of all the complicated relationships between all four main characters—she is a representatively American femme fatale, fitting in perfectly with other 90s erotic thriller icons like Linda Fiorentino in Jade and the similarly queer Gina Gershon in Bound.
But Crush is equally interested in the sexual awakening of 15-year-old Angela, who is immediately enamored with Lane. (When Lane first sees the androgynously-dressed Angela, she says, "I thought you were a boy!" Angela's response: "Why would I be?") She heartbroken when Lane begins a relationship with Angela's father and subsequently becomes obsessed with someone who can't effectively reject her. Crush is the portrait of a particularly selfish, self-destructive woman, but it's also a teenage coming-of-age tale through traumatic experiences.