Featured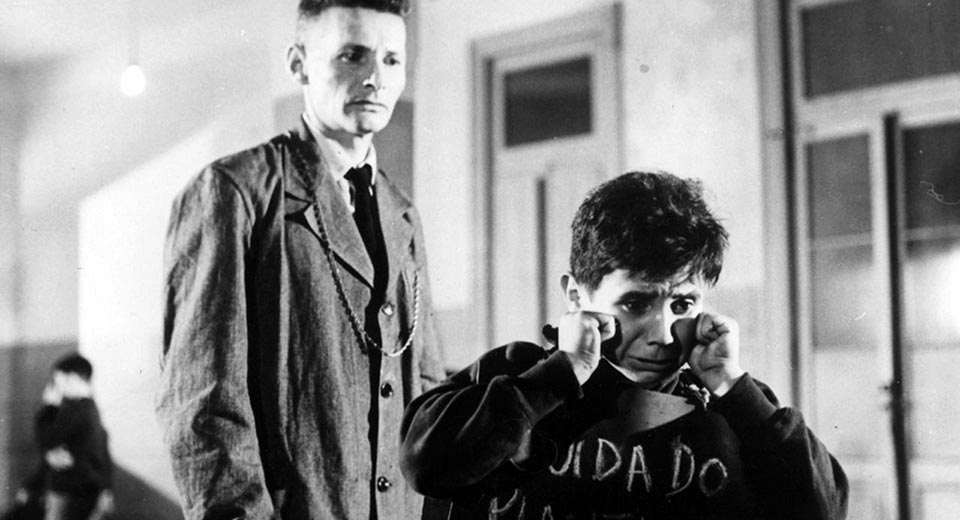 June 8th 2018
Curiously overlooked in the international arthouse canon, Leonardo Favio had one of the most remarkable careers of any Argentinian cultural figure. Born to a poor family in a small town on the outskirts of Mendoza, abandoned as a child, and raised in reform schools, Favio became known as "the Argentine James Dean" after starring in several films during the nuevo cine period. He went on to lead parallel careers as one of his country's most popular singers and beloved filmmakers.
Favio's auspicious debut, Crónica de un niño solo (1964), is dedicated to his mentor Leopoldo Torre Nilsson, but the shadow of Antoine Doinel looms large. The semi-autobiographical film is a stark, black-and-white portrait of a boy named Polín who escapes an authoritarian juvenile detention center and searches for a place to belong in an impoverished town. Although Favio directly quotes The 400 Blows, even lifting bits its score, his decidedly un-precious rendering of of his young surrogate is an altogether darker, more stringent affair. The early segments blend light expressionism comprising severe angles and harsh shadows with a Bressonian austerity. The school headmaster, with his militaristic high-and-tight haircut and severe cheekbones, creates a stifling disciplinary environment that borders on surrealism, making children stand on their heads in the corner or march in endless circles while keeping their hands raised above their heads. After Polín busts out of solitary confinement in a sequence that plays out like a junior version of A Man Escaped, the film dips into a neorealist register, showing life on the outside as no less forbidding. Although Polín's future is left uncertain, effervescent misadventures and pining after Delphine Seyrig don't seem to be in the cards.
Crónica de un niño solo snuck in at the tail end of Argentina's first nuevo cine period, but, with its director a staunch Peronist and the film understood as a practically overt commentary on military government, it subsequently went unreleased for nearly thirty years. Favio still managed to make many more films, including the horrifically anxiety-laden provincial anti-romance El dependiente, which I consider to be unequivocally one of the greatest films ever made; Juan Moreira (1973), whose leftist gaucho narrative was bolstered by the return of Juan Perón from exile; and the werewolf-themed fantasy Nazareno Cruz y el lobo (1975), which is to this day the highest grossing Argentinian film. The following year, Favio went into exile for nearly a dozen years before returning to filmmaking. His films are woefully under-programmed, and the international DVDs are garbage, so any chance to catch one should be considered unmissable. This afternoon's 4:30 pm screening may be a non-starter for working stiffs, but it runs again Sunday at 5:30 pm.