Featured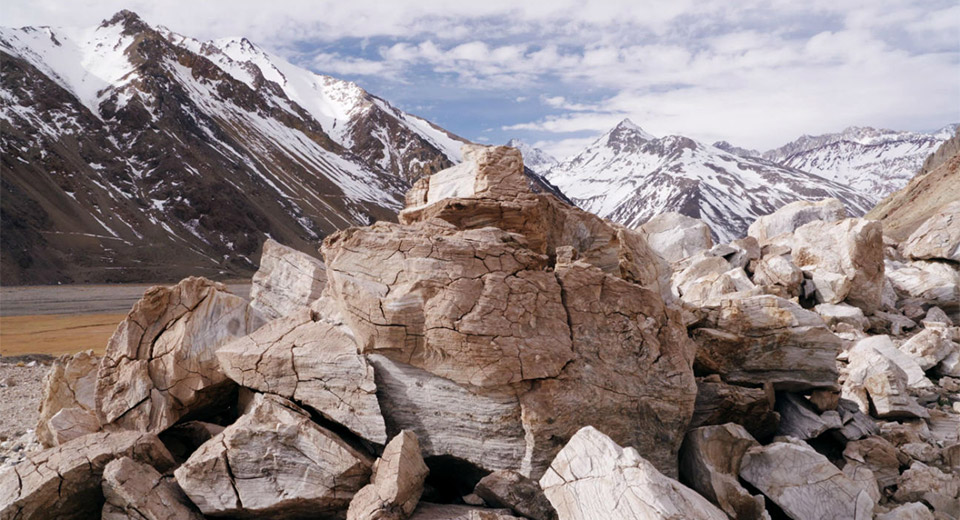 February 12th 2020
Patricio Guzman's The Cordillera of Dreams presents a vital source of historical awareness that's local in scope, yet global in implication. Best known for The Battle of Chile, an on-the-ground documentary epic chronicling Augusto Pinochet's 1973 military coup, Guzman has a certain knack for capturing the political moment in long historical perspective without losing sight of the stark, close-up immediateness of protest and change in action.
What's perhaps most remarkable about Guzman's film is its choice in using poetics over polemics, eschewing any straight propagandistic call to arms in favor of a mournful meditation on forgotten dreams. Guzman is less concerned with proving a point than mapping out a complex series of relationships at once geographical, historical, and psychological. Like in his previous two films of which this one completes a trilogy, Nostalgia for the Light and The Pearl Button, Guzman takes the diverse landscape of his country as his central subject and moves outwards from there — weaving together a series of expansive ideas surrounding Chile's traumas and injustices.
In The Cordillera it's the towering Andes mountain chain that guides the film. The Andes, Guzman argues, both protects and isolates Chile. In their centuries of formation they hold in a history that refuses to cease repeating itself — it is the history of the dictatorship, the history of colonialism, and the history of countless innocents killed and buried in the country's soil.
Another witness to these histories and keeper of Chile's tragic memories is found in the film's second protagonist, Pablos Salas. A filmmaker with few released films under his belt, Salas's main body of work is a 35-year-long attempt to record as many protests in Santiago as he can attend. Starting in the middle of the military dictatorship and stretching to today, his corpus provides an illuminating perspective on a system that has changed more in name than in practice.
The film's sharp dissection of these events comes not just through its sharp editing and impactful use of Salas's footage, but through Guzman's emotional and well-constructed voiceover as well. Between lamenting over the sight of his childhood home turned into a decrepit abandoned husk and waxing poetic on the paving stones made from Andes rock, many of which now contain the names of the dictatorship's disappeared victims, Guzman also provides a rigorous analysis of the neoliberal order that led to all this. Roaming through the offices of Pinochet's former economic ministers and drifting amongst the new glass office towers gouging Santiago, the film details how the policies implemented under the dictatorship remain unchanged. A U.S. import, much like the dictatorship itself, neoliberalism works not just to cement class-difference, but infects economics into every aspect of life — a weakening of social values and institutions that can only lead, as demonstrated by recent world headlines, towards discontent and collapse.