Featured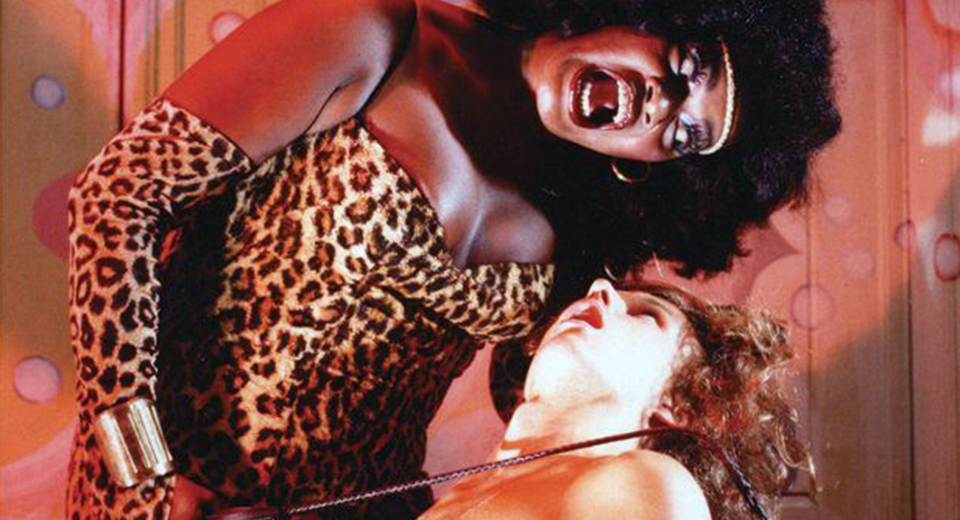 September 17th 2017
You've never seen anything like Rosa von Praunheim's 1983 City of Lost Souls, although smart money says you've probably enjoyed the handful of titles that recall its candy-coated palette of highlighter, hair dye, and spicy ketchup. From To Wong Fu to The Birdcage and Hedwig and the Angry Inch, Praunheim's low-budget, high-concept drag musical is the den mother of them all: an inventive stunner with a synth-heavy soundtrack and enough spangly spandex to choke a parish priest.
Trans performer Angie Stardust, who ditched an unfeeling and intolerant America for the (slightly more) permissive stages of West Berlin, plays the no-bullshit proprietress of greasy spoon Hamburger Koenigin (Hamburger Queen) and the Pensione Stardust, an apartment building occupied by a rogue's gallery of gender nonconforming acrobats, dancers, singers, and man-eaters. Her starstruck employees—including trans punk Jayne County and Tara O'Hara—do damn near anything but work. Instead they while away the hours breaking into song at a moment's notice, or serving side-eye with every side of fries.
While City lacks a "traditional" story structure (highly overrated, in this author's opinion), it more than compensates for these so-called shortcomings with beautiful, handmade sets, glamorous costumes, and some truly biting political commentary. The absurdist, self-contained comedy reserves clapbacks for racism, sexism, and the Gipper, a perfect recipe for this veritable hodgepodge of transgressive performances dressed to kill, chill, and thrill. Not a minute on screen is wasted while the film alternates between cabaret numbers and fourth-wall shattering monologues, sprinkled throughout with unforgettable tableaux vivants comprised of glittering flanks, round glutes, and lipstick-kissed smirks.