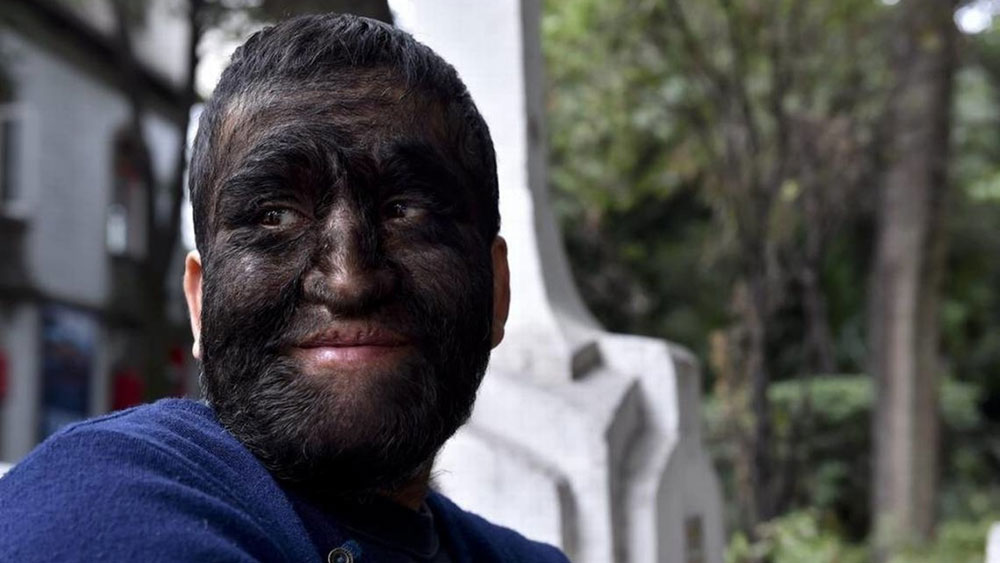 June 5th 2022
Before he became the central subject of Eva Aridjis's disarming portrait of his family, Jesús "Chuy" Aceves appeared as himself in a half-dozen television programs with words like "freak," "mystery," and "mutant" screeching in their titles. Along with thirty of his relatives, living and deceased, Aceves has hypertrichosis, a genetic mutation which causes hair to grow over his entire face. If you're familiar at all with the condition, it's most likely due to the longstanding tradition of sideshow performers with stage names like "The Missing Link" or "Dog-Faced Boy," or from glib entries in Guinness World Records and Ripley's Believe It or Not. Aceves himself has appeared as "The Wolfman" in circuses across his native Mexico as well as the United States and England.
Performing for tourists who have an embarrassing fetish for early-19th-century carnivalia is more or less the family business. Nearly all of Jesús's male relatives with hypertrichosis, down to his infant nephew, have taken the stage before a gawking public. They offer conflicting accounts of the business to Aridjis and her camera, revealing an unsurprisingly ambivalent relationship to the one profession eager to have them. A cousin describes how the circus taught him to live without shame, while Jesús recounts a tour where he felt like a caged animal after the promoter prevented him from going out in public between performances. Yet another cousin dreams of starting his own circus that will employ the entire family. Aridjis shows Jesús on stage, looking more awkward than the contortionists and fire eaters who've freely pursued the lifestyle. Backstage, they envy him, Jesús says, because he commands attention "naturally" and they have to work for it. The claim is undermined somewhat by the feats he's learned over the years, such as stuffing the long end of a spoon up his nose or walking across swords.
Aridjis preserves the awkward pauses and clumsy phrasings of her subjects, a welcome relief from massaged documentary interviews that make every subject appear unnaturally insightful and articulate. When asked about their lives, Jesús and his family shyly offer contradictions and shrugs. As it expands beyond the portrait of a medical curio, Chuy, The Wolf Man details pregnancies, immigration attempts, and marital troubles. The richness of these stories doesn't require a physical abnormality to resonate.
Chuy, the Wolf Man screens this evening, June 5, and on June 16, at Spectacle Theater as part of the series "Marginalized in Mexico: The Documentary Films of Eva Aridjis."