Featured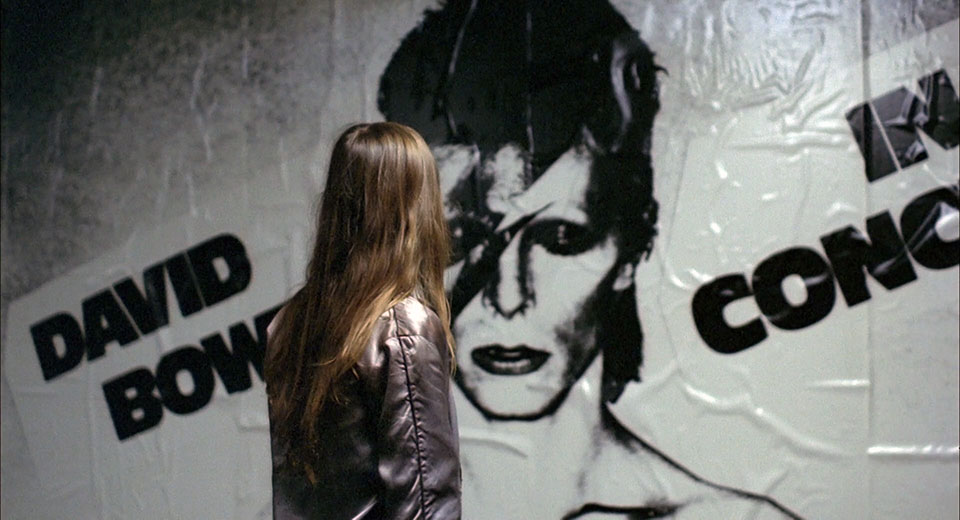 December 4th 2016
Today Alamo Drafthouse Brooklyn presents the second installment of its new signature series, "Cherry Bomb," which "falls in with the bad girls of cinema … with friends that look out for each other even when self-destructive tendencies go too far, good girls going bad, and lone she-wolves making their way in a mean world." Case-in-point is tonight's Christiane F., an essential cult film based on the internationally best-selling, sensational memoir of a child prostitute and heroin addict whose story exemplified the epidemic of homeless teens staying in Berlin's Zoologischer Garten station.
Christiane Felscherinow was discovered by journalists Horst Rieck and Kai Hermann while covering a trial for Stern magazine. According to their book's forward, a two-hour interview turned into a two-month collaboration to relay the story of her life from ages 12 to then-present 15—at which time, the open ghostwriters note, "it must be assumed that the accused continues to consume heroin." The film version softens and streamlines some of the content, yet remains notorious for its graphic depiction of heroin use, child sexuality (whether through romantic or economic exchange), and a particularly memorable scene of the adorable actress Natja Brunckhorst's endless vomiting of red wine over her boyfriend as he tries to snort cocaine while they undergo heroin withdrawal. Indeed, the film rests entirely on the 15-year-old's shoulders; it's one of the truly miraculous performances by an unknown youth on par with Fernando Ramos da Silva's in the thematically similar Pixote, released the same year. Brunckhorst conveys an innocence, vulnerability, ennui, and resolutely veiled desperation that's essential for the role, while her impossibly fair and angelic complexion is clearly meant to shock audiences by contrast to the horrors surrounding it. The music and pervasive symbolic presence of David Bowie—whose charged performance of "Station to Station" in a bold, Rebel Without a Cause-red jacket is the stuff of legendary movie magic—represents an elusive point of yearning for escape. It's a portrait of wasted youth that blends an art house, social realist tendency with an exploitation core.
If that echoes yesterday's description of Roland Klick's Supermarkt, it's not a coincidence: Klick was originally hired to pilot the project and was fired just two weeks before shooting. Allegedly, he clashed with producers after casting the film entirely with children whom he'd met while sleeping at the Bahnhof Zoo station as research and didn't discourage them from overrunning the production offices. In his feature debut, Uli Edel does a fine job, but the style is clearly cribbed from the project's original director, without whose influence it's impossible to imagine the film being nearly as great. There's another irony here: Klick's 1968 debut Bübchen, an existentially muted suburban thriller about a young boy who kills his sister either by accident or design and hides the body while an investigation proceeds, was released abroad as The Little Vampire; in 2000, Edel directed a children's film of the same name starring Jonathan Lipnicki. But neither draw blood like Christiane F.