Featured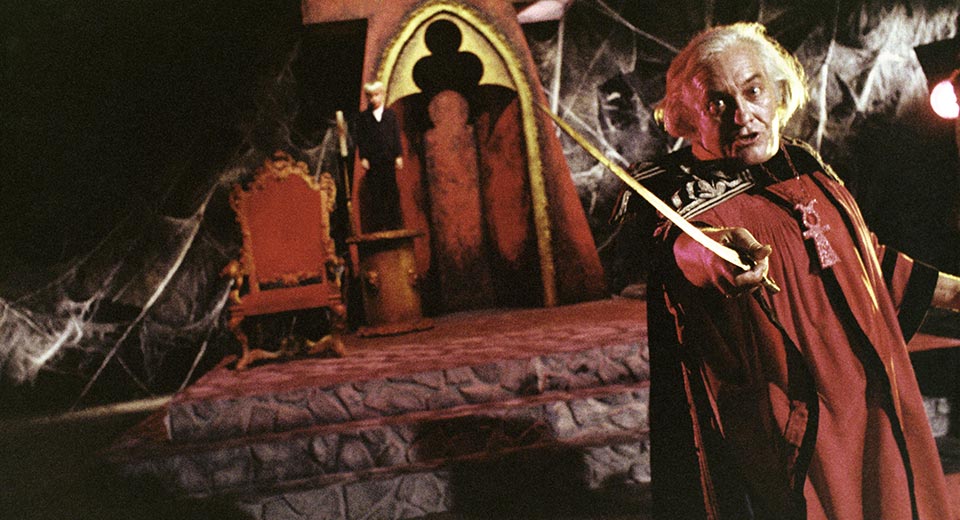 October 15th 2018
Horror is, more often than not, a young person's game; countless films about high school parties and sorority houses, considerably fewer about the older set. The Brotherhood of Satan, playing on glorious 35mm at Nitehawk Cinema tonight, should be a canonical entry in the "murderous elderly" subgenre, a story of aged practitioners of dark magic who want to inhabit the bodies of local orphans in order to live again. Not only are these hoary Satanists killing every parent they can in order to use the children, but, somehow, no one can enter or leave their rural California town - until Ben, his girlfriend Nicky, and daughter KT literally crash their car onto the scene.
The family somehow penetrates the magic surrounding the town, but they, too, cannot leave, and find themselves pursued by the coven, which needs one more child for their ritual. The Brotherhood of Satan is part mystery story, as the town's sheriff (Sam Peckinpah regular L.Q. Jones) tries to solve the increasing body count; part slow-moving, fantastical occult horror; and part pure 1970s California bummerism. The rural setting is a long way from palm trees and sandy beaches - this California is dusty, barren, and completely unwelcoming, a perfect place to practice Satanism in your golden years.
Despite the growing body count, The Brotherhood of Satan isn't particularly bloody, or even suspenseful. Its power is in its oppressive mood, its portrayal of pure desperation at the prospect of aging, and its nightmarish sense of unreality. It's a trippy treat, a little-known but welcome addition to this Halloween season's screening choices. You won't look at your grandparents the same way ever again.