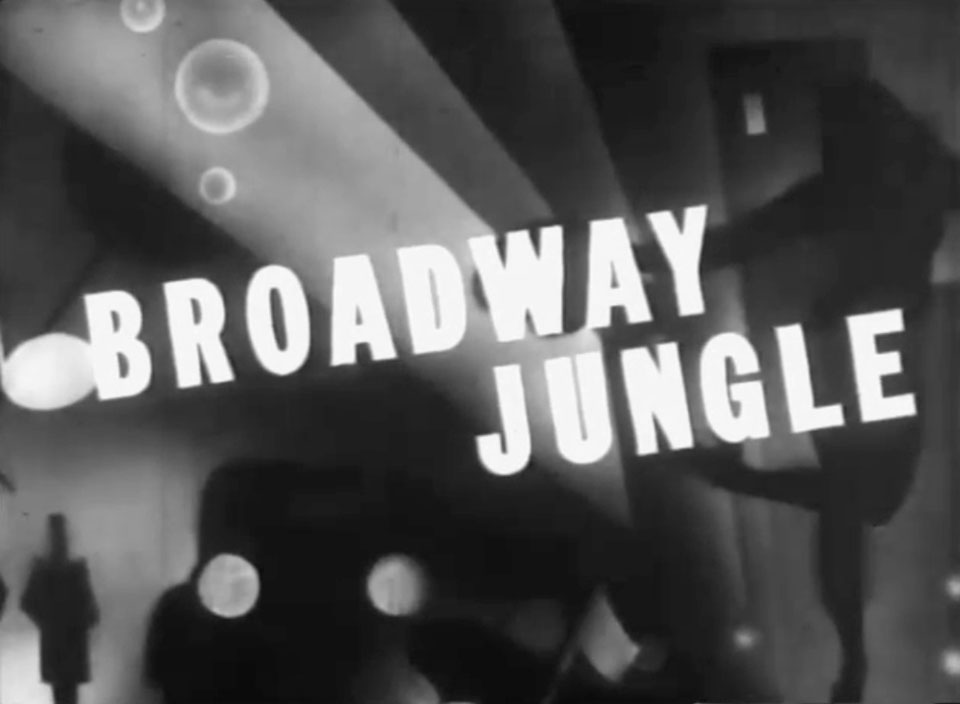 October 5th 2020
Harold Lloyd dangling from a clocktower. Charlie Chaplin winding through the gears. Janet Leigh stretching out her arm as she collapses in the shower. A gorilla in a diving helmet traipsing around Bronson Canyon. If you crafted one of these iconic images, your place in history is secure. Say what you will about the man, but one thing about Phil Tucker cannot be denied: he crafted one of those images.
For fans of '50s horror, Tucker's Robot Monster (1953) lives just spitting distance from Plan 9 from Outer Space as one of the era's camp classics. The rest of Tucker's directorial filmography is lacking anything quite as magical as the gorilla-alien "Ro-Man," although his Lenny Bruce-scripted crime drama Dance Hall Racket (1954) and his ultra-austere sci-fi film The Cape Canaveral Monsters (1960) have moments of pleasure. Tucker would eventually build a successful career in post-production, working on the likes of King Kong (1976) and TV's Wonder Woman, and reportedly looking back on his auteur days with embarrassment. If his little-seen showbiz exposé Broadway Jungle (1955) is any indication, he wasn't too happy at the time either.
Though Broadway Jungle is the title on the only surviving print (slapped on by a west coast distributor, it appears immediately after a shot of a Hollywood Blvd. street sign), a narrator quickly informs us, "This is the Hollywood jungle. Looks innocent enough. But behind all those studio fronts… that's another story." The film's antihero is Fletcher (Norman Wright), a pompous by sleazy skid-row producer, "one of the slickest conmen Hollywood has ever seen." Fletcher has finally secured financing for a movie, while will star a faded movie queen. The money comes from a small-time hood who has his eyes on the leading lady – but who stole the cash from another, more powerful mobster.
Arrogant, full of bluster, but totally lacking talent, Fletcher can only remind viewers of Ed Wood – an association that is almost certainly not coincidental. Tucker and Wood were colleagues and, according to Wood's widow Kathy, "friendly enemies." They both worked for producer George Weiss, directed films at the same back-alley soundstage, and Tucker even worked behind the scenes on Plan 9 from Outer Space. Nevertheless, Ruestad's definitive Tucker book I Cannot, Yet I Must outlines persuasively how the flamboyant, boisterous Wood could only have rubbed taciturn Tucker the wrong way. Is Fletcher a poison-pen caricature of Wood? For his part, Wood's posthumously published Hollywood Rat Race includes some venomous paragraphs about an unnamed "so-called producer" who "whenever he finds out his newest bad picture won't sell, he comes up with the damndest strategy: suicide." (In the aftermath Robot Monster, Tucker famously alerted a local newspaper to his suicide attempt.)
As a director, Phil Tucker is frankly no Ed Wood. In Broadway Jungle, there is no continuity to speak of; the lead actress is awkwardly post-synched, while other dialogue is often too muddled to decipher; shots are framed and lit as if composed by a blind man, and many scenes are almost impossible to see. Tucker's many deficiencies converge in the film's agonizing middle section, in which we see cars driving, people walking, people standing on street corners, and anything else that will pad the movie to 62 minutes. Any attempt to make a case for Tucker flies in the face of rational reason, but if favorite directors are able to evoke moments and moods that no one else can give us, then I guess Tucker must qualify as one of my favorite directors. His dank, dark, subterranean movies feel scraped from the bottom of a garbage can at Yucca and Cahuenga, and are documents of a certain time and place. When I watch them, I feel like I am with him on the boulevard of broken dreams.
Broadway Jungle is available to stream from Something Weird Video.