Featured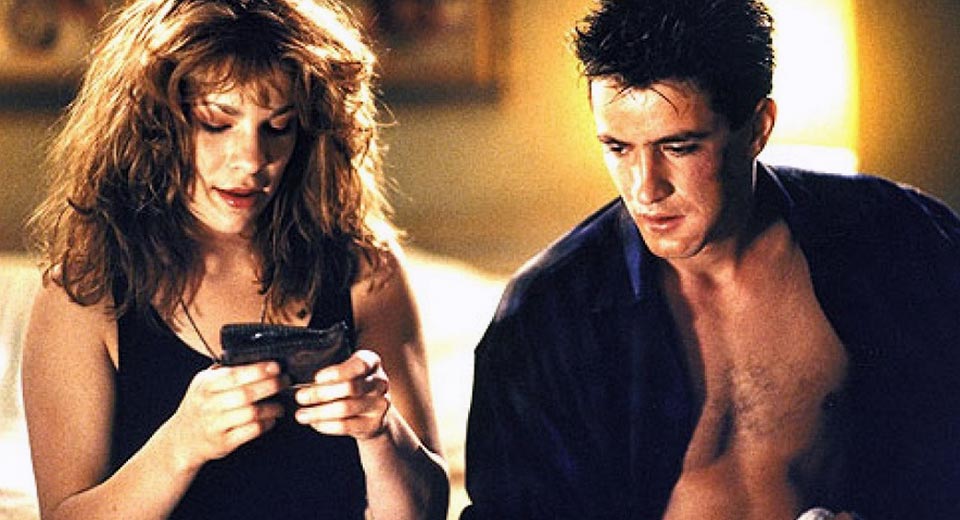 July 30th 2018
True to its placement in Quad Cinema's essential, ongoing Underexposed series of overlooked American independent cinema, Bright Angel is a certifiable diamond in the rough – a curiously under-seen film that continues to prove, alongside several other titles in the series, that the 90s are rife with possibilities for rediscovery. The lone feature by prolific television director Michael Fields, Bright Angel is adapted from a handful of stories by Pulitzer Prize-winning author Richard Ford (The Sportswriter), who also penned the screenplay. It's essentially a road movie winding through Southern Montana and Wyoming, featuring a career-best Dermont Mulroney as Charles, a young man who ends up behind the wheel with Lili Taylor's Lucy, a drifter attempting to pay off witnesses to prevent her brother from going to prison. Along the way they encounter a dynamite supporting cast including Burt Young and Bill Pullman as the unhinged criminals Lucy is attempting to buy off and Delroy Lindo as a genial yet disturbed veteran holding a massive armory in the back of his small tract home.
Fields loves to shoot George's turquoise 70s Impala navigating dirt roads – by day they're zip along between mammoth cotton cumulus clouds and golden prairies; by night, they pass against boxy concrete saloons and grain silos pitched against infinite nothingness. The effect is both open and oppressive in a film rich with incisively constructed dramatic tension. The tone also seems to owe a debt to Sam Shepard, who appears as Charles's father. The scene in which he confronts his wife's unflappable lover before tensely sitting down to assemble a white-bread-and-ham sandwich is pure catnip for Shepard fans. In these early sequences, the dialogue does little to advance the plot, but is a pure deep dive into characters riven by barely latent desperation and unspoken traumas. But eventually it shifts into full-on crime thriller mode. It would make an interesting companion to Wild at Heart, released the same year, albeit one rooted in a dusty prairie realism. It's worthy of reappraisal.
Fields and Ford are both in attendance for tonight's screening, which runs from a 35mm print.