Featured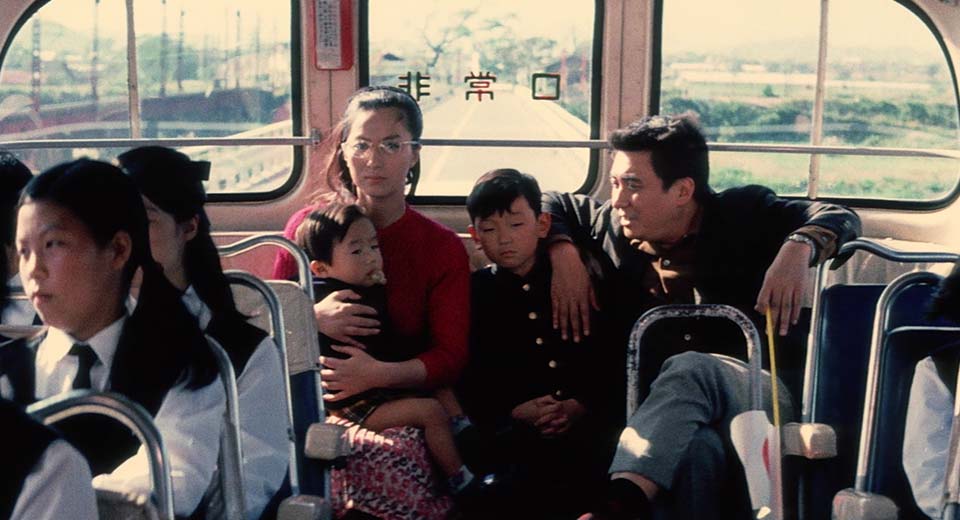 February 27th 2017
Under dual spotlight at BAM, Nagisa Oshima and Jean-Luc Godard's careers are largely discussed in terms of their common search for ways cinema can engage with leftist principles. Although both artists employ varying, radical formal strategies, Oshima's films always seem rooted in a more recognizable social reality and humanist tendencies. Arriving on the heels of revolutionary works like Death by Hanging, Boy (1969) finds Oshima returning to more classically grounded filmmaking, focusing on a struggling family of grifters in 1960s Japan and the moral development of its 10-year-old elder child, but it retains the director's bold capacity for audacious ruptures and political provocation.
Inspired by actual events, the story follows an itinerant family that extorts drivers by staging pedestrian accidents. Patriarch Takeo (Fumio Watanabe), a bitter veteran, charts the course while his second wife, Takeko (Akiko Koyama), mother to their toddler, takes the falls. But when she becomes physically unable to perform the scam, rousing Takeo's contemptible anger, 10-year-old Toshio (Tetsuo Abe)—child of his father's previous marriage—throws himself into the center of the con.
Boy reflects postwar disillusionment and dashed hopes amid a growing consumer society—as in Oshima's breakthrough Cruel Story of Youth, the automobile is central to the characters' cons, and the director does not spare the drivers their own moral judgement—while portraying the family as a web of cynical relationships defined by the utility of each other to each one's selfish needs. At the eye of this storm, Toshio struggles to reconcile his role as breadwinner with what seems to be a fledgling awareness of the emotional and moral maturity that his guardians lack, drifting between personal alienation and dreams of extraterrestrial worlds. Discovered by the filmmakers as an orphan, Abe gives a performance beyond his years that anticipates Fernando Ramos da Silva's turn in Pixote or Natja Brunckhorst in Christiane F. Although it lacks the more lurid and sensational aspects of those films, Boy remains a trenchant, haunting, and no less iconoclastic portrayal of youth, and here its place in the relative security of the family leaves it no less adrift.