Featured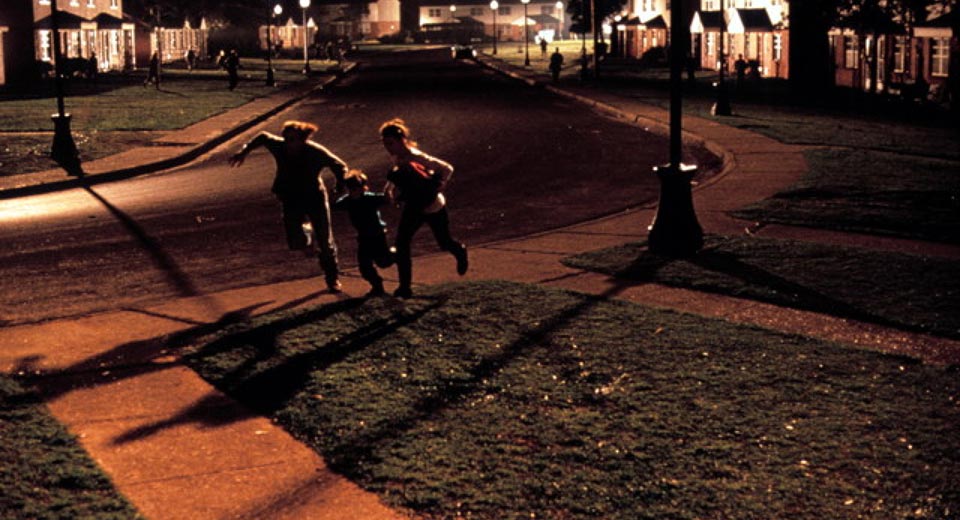 August 22nd 2018
Sometimes an allegory is so potent and speaks to the most elemental American mythos it must be re-presented over and over again, every decade or two. Such is the case with Jack Finney's novel The Body Snatchers (1955), first adapted for film in 1956 and revisited in 1978, 1993, and finally (so far) in 2007. The villain remains always the same: conformity, relinquishing of the messy individual self to an organized, indifferent cadre of pod people who look and feel seductively like the real thing – until they fail to respond to a chaotic situation or, in the case of the '78 and '93 versions, let out an insane, blood-curdling shriek while pointing at any uninitiated freaks.
Abel Ferrara's take on the story, given a limited release in 1993 and very un-coolly underseen, fits surprisingly neatly in the tradition. The film's writing credits include B-movie masters Larry Cohen and Stuart Gordon, famous for, respectively and among others, The Stuff and Re-Animator, films whose practical gore effects and allegorical cores hearken back to the sci-fi of the 50s and early 60s. So it's clear why they would be interested in revisiting a beloved classic of the genre. The surprise, really, then, is Ferrara, and while the film, appearing between Bad Lieutenant and Dangerous Game, is lacking in the grittiness and blatant controversy-courting of those masterpieces, it also isn't completely in line with its predecessors, and is by turns as enjoyable and disturbing as his fans would hope.
For one, the tale has been transplanted to a military base. Marti, the teenage girl at the center of this version, along with her stepbrother and stepmother, have relocated with her father, an agent of the EPA, who is sent to inspect the base's (careless) treatment of toxic materials stored for eventual use as biological weapons. Both of these revisions—the age of the protagonist and the departure from civilian environs—multiply the symbolic threats of conformity; what disillusioned teenager doesn't see all adults as unfeeling aliens who can't be trusted to listen to their childrens' anxieties about the threats of so-called normality? What organization could be more prone to regulation, to the professional eradication of emotion and the pesky meddling of scientists who warn of dangerous toxic materials, having never set foot on the battlefield, than the American military?
There's both a cheekiness and an effective creeping terror inherent to these and other Ferrara-ian flourishes (including the truly disgusting death throes faced by a number of unfortunate pod people and a stomach-chilling final voiceover) that demand a big screen and a full house. Of course, the Body Snatchers story's contemporary relevance requires no explanation, nor its heartburn-inducing timeliness as we approach a particularly terrifying November.