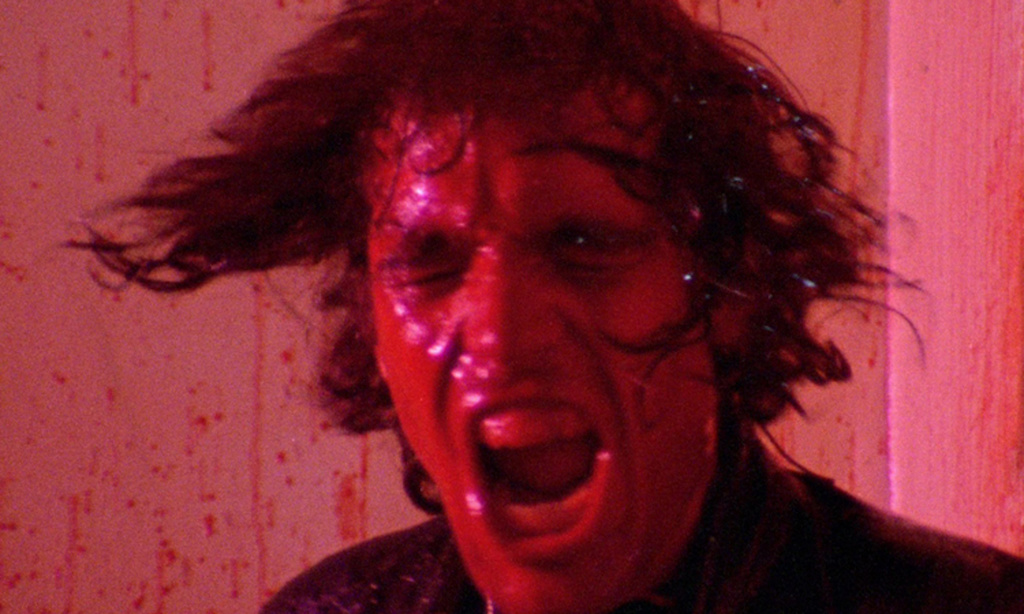 April 29th 2019
"Self revelation is annihilation of self." - The Addiction (1995)
Abel Ferrara's characters are constantly pushing against themselves. Striving for absolution while succumbing to their base impulses, his creations attempt to find or reclaim their moral core through self-immolation. What better home for most of them than New York City, a place rife with paradoxes: ablaze with both life and self-destruction, an underbelly that is barely concealed, an arena of (contested) authenticity for which we now turn to Ferrara's oeuvre for a glimpse, as it becomes less and less recognizable every day. MoMA's comprehensive retrospective of the king of New York feels rather punctual as Ferrara unveils The Projectionist (2019), his documentary tribute to the era of art house and adult film exhibition in his home city that set the stage for his career and his obsessions.
The Bronx-born filmmaker has built a prolific body of work chronicling those who prowl the city streets, masters of their urban surroundings even when they fail to master their own sordid, sometimes evil, urges. Ferrara has woven in and out of different film genres in similar ways, unafraid to depict the despicable and equally unafraid to take a swing and miss. His earlier exploitation films establish his fascination with such souls who are chewed up and spit out by New York, only to indulge in savagery or revenge; A through-line runs through Driller Killer (1979), where Ferrara himself plays the titular starving artist-turned-serial killer, and the notorious Ms. 45 (1981), where the captivating Zoë Lund dons a nun's habit on a killing spree to avenge her dignity after multiple sexual assaults, to Fear City (1984), an erotic thriller featuring Tom Berenger attempting to protect his girlfriend from a killer preying on strippers in Times Square.
The bulk of his 1990s / early 2000s catalog showcase the characters he is most known for: crooked cops, drug lords, gangsters, and other down-and-out scoundrels trying to turn things around. Neo-noir films like Cat Chaser (1989), The Funeral (1992), The Blackout (1997), and 'R Xmas (2001) contain the sleaze, regret, and attempts at redemption that Ferrara masters in his controversial yet celebrated classics, King of New York (1990) and Bad Lieutenant (1992). They also feature the tenebrous character actors that would make up his stable: Christopher Walken, Harvey Keitel, Matthew Modine, and Willem Dafoe. Addiction courses through all these works in some form of another; addiction to drug, sex, violence, and even art; The Addiction (1995), in which Lili Taylor plays a philosophy student-turned-bloodsucker, serves as a surprisingly fitting companion piece to any of the aforementioned, as it culminates in an existential unraveling due to guilt from having caused harm. What are Ferrara's most damaged characters other than vampires?
The cineaste director was comparably fascinated by the effect that making movies has on those involved with production, from the personal lives of filmmakers to the blur between reality and fiction. He explores these themes in Dangerous Game (1993) and Mary (2005), as well as in Pasolini (2014), where Dafoe plays the Italian iconoclast in the finals days before he was murdered. However, the social milieu of cities, and all the possibilities (both dangerous and liberatory) cities contain, have remained Abel Ferrara's true love through the later period of his career, expressed mostly in the form of documentary features. This is also allowed him to look beyond New York City in wider ways in films like Napoli, Napoli, Napoli (2009), a hyperreal docudrama that follows a young women lost, physically and existentially, in the streets of Naples and Piazza Vittorio (2017), a portrait of the lively Roman square here many artists (Ferrara included) have found a home. Mulberry Street (2010) and Chelsea On the Rocks (2008) put focus back on New York, capturing the very different lives and minds crossing paths at the Feast of San Gennaro and the Chelsea Hotel, respectively.
Interesting standalone entries include: Crime Story (1996), the feature-length pilot Ferrara shot for Michael Mann's NBC series about the 1960s crime underworld in Chicago, China Girl (1987), Body Snatchers (1993), Subway Stories (1997), New Rose Hotel (1998), Ferrara's foray into cyberpunk with a script based on William Gibson's short story, Go Go Tales (2007), 4:44 Last Day On Earth (2011), and Welcome to New York (2014), which depicts the downfall of a debaucherous elite Frenchman (Gérard Depardieu), explicitly inspired by the Dominique Strauss-Kahn case.
Abel Ferrara Unrated plays at the Museum of Modern Art throughout the entire month of May.