Featured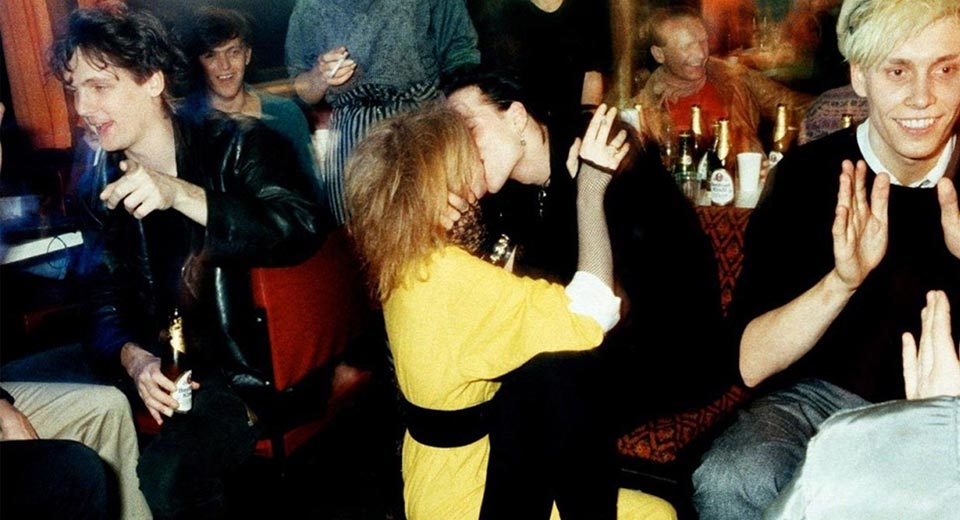 November 11th 2018
This month Spectacle – affectionately known among its volunteers as "The Goth Bodega" – offers a double header of films set in the dreary yet spirited environment of West Berlin and the Neue Deutsche Welle. Muscha and Trini Trimpop's singular surveillance freakout Decoder (1984), which next shows Saturday, is packaged in a series with B-Movie: Lust & Sound in West Berlin, a documentary including many of the same people such as Christiane F. and Einstürzende Neubauten, screening tonight.
Mark Reeder is our guide through divided Berlin in B-Movie, a sort of personal memoir film constructed through breathtaking archival footage. The former Manchester scenester arrives hoping to retrace the footsteps of Edgar Froese, David Bowie, and CAN, but he ends up hooking up with musicians like Gudrun Gut and becomes manager for her new band Malaria!. While shooting a TV film on the Berlin scene, his further adventures have him hosting a couch surfing Nick Cave during the breakup of The Birthday Party and subsequent formation of The Bad Seeds with Blixa Bargeld, and starring in Jörg Buttgereit's transgressive splatter films such as Nekromantik 2. Plus, Nena and David Hasselhoff show up.
For serious reflection on the historical conditions that gave rise to a particular moment, one will have to look elsewhere. Reeder frames Berlin in the late 70s and throughout the 80s as a 24-hour party, an argument carried by the film's breakneck pacing and deft editing of incredible, pristine archival footage, including a birthday bash that ends with a group of fire-breathing punks literally lighting the Berlin wall on fire. (Impressive how they got fire to stick to concrete.) It is, if nothing else, the ultimate fashion lookbook, and a must for anyone to whom the concept of guys in Flock of Seagulls haircuts playing industrial funk love songs about Eva Braun appeals.