Featured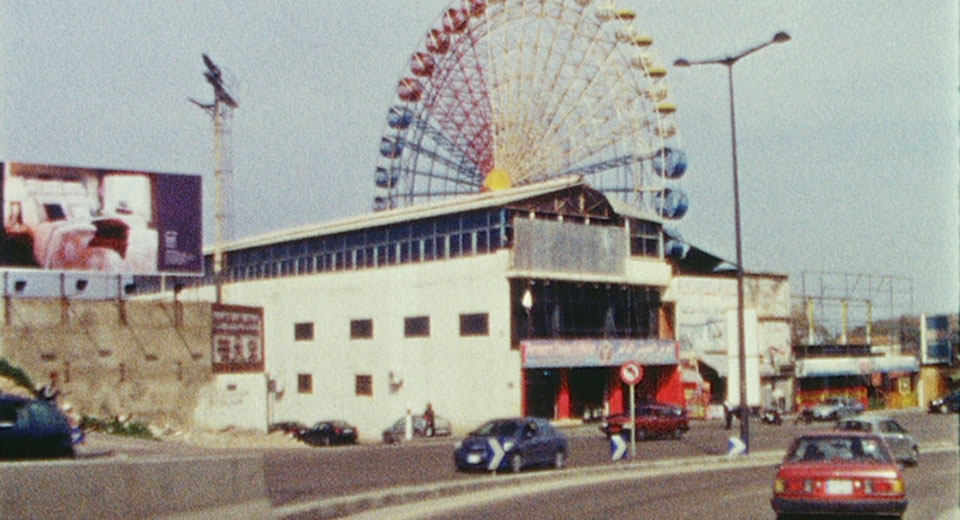 April 14th 2017
A onetime pseudonymous collaborator of Kōji Wakamatsu and Nagisa Oshima, Masao Adachi abandoned filmmaking in 1974 when he left Tokyo for Lebanon where the Japanese Red Army, a Marxist guerilla organization founded by Fusako Shigenobu, had begun operating. Shigenobu, labeled "the most feared female terrorist in the world," lent her aid to the Popular Front for the Liberation of Palestine and was joined by Adachi in her global anti-Zionist agenda, orchestrating militant actions against Israeli imperialism. The group was notorious after their attack on Tel Aviv's Lod Airport, in which three Red Army members indiscriminately fired automatic weapons at mostly Puerto Rican Catholic pilgrims in the name of Palestinian liberation.
Shigenobu's daughter May did not know her own surname for 27 years. Born in Lebanon, the cast of revolutionary characters that facilitated May's upbringing did not allow images of one another, as they sought to frustrate Japanese and Lebanese authorities' attempts to link their identities to their deeds. Similarly imageless is Adachi, one of May's childhood caretakers, who filmed 200 hours' worth of documentation during his 27 years in Lebanon, yet these materials were destroyed in a series of raids before his arrest in 1997 and extradition to Japan in 2001. Both May and Adachi—27 years without images, barred from returning to Lebanon—are faced with their present as desirous spectators of a lost past.
Protagonists May and Adachi never appear on screen in Eric Baudelaire's 2011 documentary The Anabasis of May and Fusako Shigenobu, Masao Adachi, and 27 Years without Images. Interviewed separately, they casually reconstruct past events as they alternate speaking at length. Whether articulating filmmaking processes or traumatic childhood experiences, their pace is adagio, and the two frequently betray laughter in discussions of topics scarcely imaginable to the film's typical spectator. While contrasting Adachi's adulthood decisions with May's childhood circumstance, both characters exercise self-justification via the continuous dwelling-upon that an imageless quarter century compels.
Baudelaire appropriates Adachi's fukeiron—"Landscape Theory"—which in the film Adachi himself defines as filming without composition, locating "how the landscape reflects the image of power in society."
Refocusing the fukeiron on its creator, Baudelaire takes us from Tokyo to Beirut and back via soft, sedate shots of the two cities on 8mm film. Scenes characteristic of Chantal Akerman or Georges Perec's Tentative d'épuisement d'un lieu parisien are interspersed with television coverage of the Japanese Red Army and Adachi's early films depicting revolutionary activities.
Baudelaire's film is not a mere attempt to recreate past narratives, nor is it one to advocate for a revolutionary cause. Eschewing pedagogy, Baudelaire instead constructs a prism of anecdotal fragments, mnemonic palimpsests, and Derridean traces.
The film is selected by Leslie Thornton as part of her outstanding April series at BAM, and the screening ends with her brand new short project titled SO MUCH MUCH, followed by a Q&A.