Featured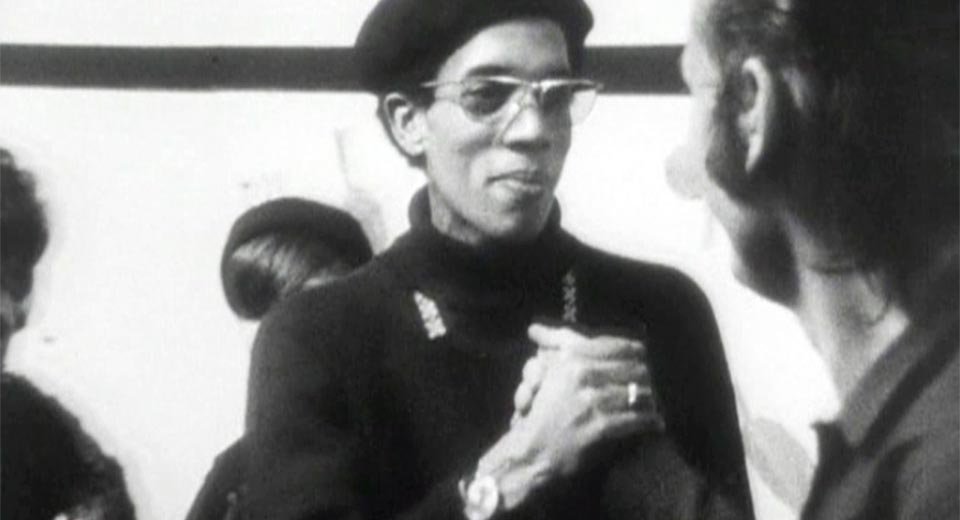 December 16th 2018
Tonight Anthology Film Archives concludes its 1968 on Screen series, co-presented with the Goethe-Institut, with the Chicago Film Archives' new preservation of American Revolution 2. Ostensibly a record of the tumultuous 1968 Democratic National Convention, the film is more accurately an extraordinary document of its immediate aftermath within activist circles, where it rippled into an unlikely alliance between The Black Panthers and The Young Patriots, an organization of predominantly poor southern white migrants to Chicago's Uptown neighborhood.
In one of his earliest (and most obscure) four star reviews, Roger Ebert wrote "If you were distributed by what happened last August and if you wondered, however vaguely, how such a cataclysmic week apparently should have no aftermath, then you should see this film and see what happened." American Revolution 2 opens with incendiary images of violence on the night of the convention's widely reported police riot. In interviewing various groups and organizations in the melee's wake, The Film Group comes upon The Young Patriots, a group comprised of working-class Appalachian transplants organizing against police brutality and poverty. After being summarily dismissed at an Uptown Council neighborhood meeting when invoking police relations, housing, and poverty as issues, the Patriots reach out to the Panthers, whose charismatic Bobby Lee serves as an emissary to forge an alliance between the groups.
The film unfolds as a series of powerful, and often tense, meetings, including a return to the Council with Lee in tow, and later a forum with a district police commander. The commander tries to drive a wedge between the Patriots and Panthers—"The title The Young Patriots: to me that has a connotation of meaning patriotic, and I like those words. They're kind of unique these days."—while also making empty concessions to the fact that the police could do better: "What we're trying to do is teach policemen that everyone isn't like them." But he loses the crowd when he says that there's another, "less-than-American" force to which poor neighborhoods are susceptible: "They may be pink, or even red." Does he know who he's talking to?
American Revolution 2 is one of the most extraordinary cinéma-vérité revivals of '68 anniversary programming, and well worth seeing in its new 35mm preservation.