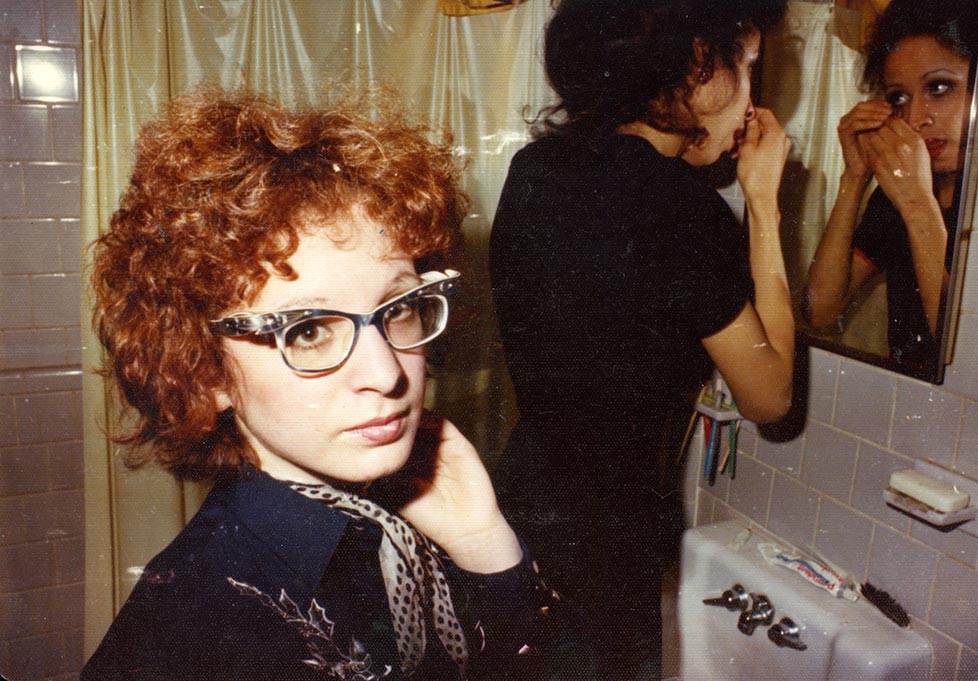 October 7th 2022
Negligence and discrimination are a source of great suffering, but mostly, unfortunately, a useless type of pain. The fear and anger they trigger though, do spark creative power, one that Nan Goldin has honed over a decades-long career. Laura Poitras's All the Beauty and the Bloodshed (2022) intertwines Goldin's personal and artistic biography with her more recent activism in the opioid epidemic. Eluding the impression of a rigid division between timelines, the film expands like paint swirling underwater, following several slideshows encompassing memorable and lesser-seen shots, and, most remarkably, the artist's reminiscences of her sister Barbara, who died by suicide at age 19.
Telling a story is different than remembering because memories are dirty, suggests Goldin at the beginning of the documentary. Yet despite the artist's resistance to anything too neat—whether it is an image or the organization of society—her recollections of the past and analysis of the present crisis shine with urgent lucidity. While many are well acquainted with Goldin's work as an icon of American subculture, fewer are familiar with the photographer's militancy as the founder of the advocacy group P.A.I.N. (Prescription Addiction Intervention Now). Since 2018, it has strived to expose the artwashing of the Sackler family's wealth (derived from the sale of OxyContin) through major art institutions worldwide. Poitras does a fair job emphasizing the aesthetic aspect of the group's actions—in keeping with Goldin's photography, they are not necessarily spectacular but composed for effect—and connecting them to Goldin's involvement with another epidemic that is yet to be fully unpacked, in both a learning and mourning sense.
The void and legacy left by legends like David Armstrong, Cookie Mueller, and David Wojnarowicz—among her companions during the Bowery's golden era in the late '70s and during the AIDS crisis—suffuses the film with the same palpable, bittersweet longing that can be felt when looking at Goldin's photographs. Cinephiles will notice excerpts from Vivienne Dick's Liberty's Booty (1980), Amos Poe's Subway Riders (1981), Bette Gordon's Empty Suitcases (1980) and Variety (1983)—the last is, among other things, a documentation of Maggie Smith's Tin Pan Alley, the women-led bar where Goldin once worked and where she photographed many of her subjects.
Most faces and bodies may be anonymous to posterity, but in her captions they retain the allure of celebrities or myths. Goldin, who is also the best critic of her practice and a true intellectual gift to witness in action, argues that the people in her photographs stayed themselves while also looking like movie characters. A cinematic quality is revived in the still image, resonating with the admission that photography had been, in her later years, a sublimation of sex. Desire of any kind moves: not a novelty for anyone engaged in the act of looking, but in All the Beauty and the Bloodshed its ways are made clear with aching splendor.
All the Beauty and the Bloodshed screens this evening and tonight at the New York Film Festival. Director Laura Poitras and subject Nan Goldin will be in attendance for Q&As.