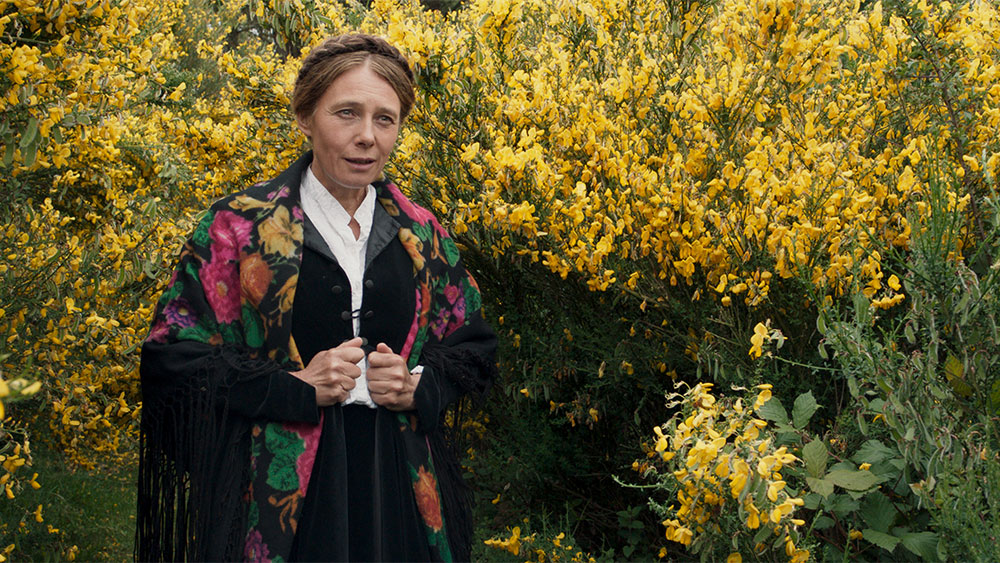 October 1st 2022
Frederick Wiseman is exceptionally capable of establishing a dialectic between the smallest detail and the vastness of the bigger picture. This uncanny yet relatable human tension is the realest aspect of his documentaries. Perhaps this is why, when exposed to such an impressive filmography, one feels strangely at ease; no matter how upsetting or distant from us are the worlds he portrays, how frightening or enriching their lessons.
Such is the case with A Couple (2022), Wiseman's second ever scripted film (the first being The Last Letter, 2002). Written together with actress Nathalie Boutefeu, who also plays the main and only character, it is based on the letters and journals written by Sophia Behrs during the 36 years of her marriage with Leo Tolstoy. Their turbulent relationship is well known even to those who haven't read anything by the Russian writer. Despite living together, they constantly wrote each other letters. Sophia was creatively gifted herself; she worked as Leo's copyist and published two novels while tending to their large household. They had thirteen children together, nine of whom survived and were brought up in the Tolstoys' massive estate. The film's location—La Boulaye garden in Belle-Île, Brittany—is in part a tribute to this environment. Wiseman and Boutefeu, who have been friends and collaborators for years, worked together selecting the material, choosing to transpose the resulting 60-minute monologue to the present tense.
Boutefeu gives a theatrical performance as Sophia, wearing a simple costume and a braided hairdo in an otherwise historically neutral landscape. "Your biography won't say that you never relieved me from tending to your children's bedside," she says, encapsulating the spirit of the times as well as Sophia's specific frustration. Gender inequality contributes to Sophia and Leo's turmoil just as their different temperaments do. Despite the specificity of some historical details or their personal story, and regardless of the one-sided perspective, A Couple is the unsparing yet moving scrutiny of a monogamous relationship.
The human mechanisms typically emerging from Wiseman's nonfiction work reappear. The sympathy for the subject on screen and the pleasure of observing the filmmaker's craft remain unchanged, although here they unfold in the realm of fiction.
A Couple screens today and tomorrow, October 1 and 2, at the New York Film Festival, the film's North American premiere. Director Frederick Wiseman will be in attendance for Q&As.