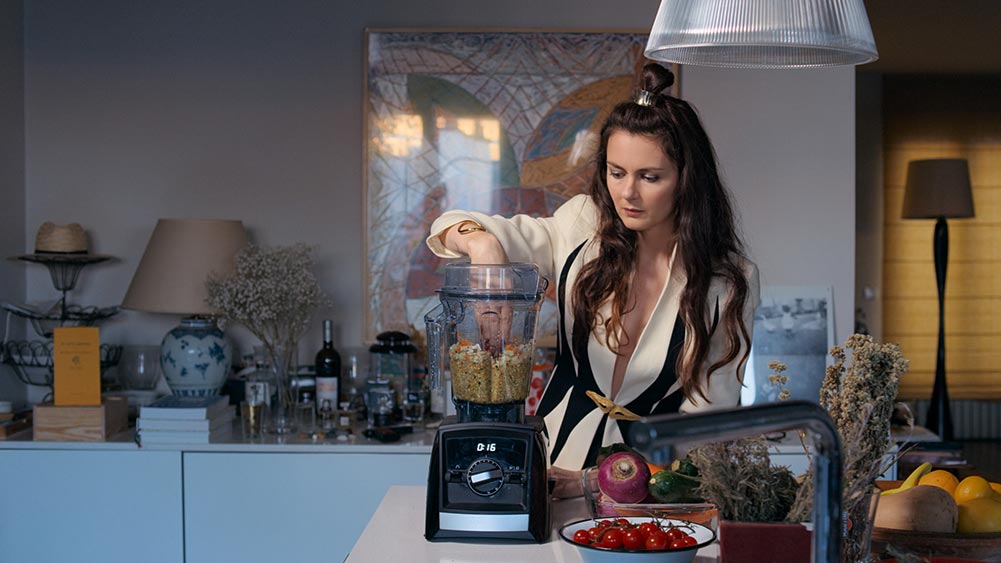 October 2nd 2022
"Laura Palmer in lock-down" could be the tagline for Bertrand Bonello's newest effort, Coma (2022). Falling someplace between non-fiction and soft sci-fi, the film is presented by the director as a letter to his 18-year old daughter. Covid-19 or confinement are never explicitly mentioned, but Coma mostly plays out in a teenager's room, a metonym for her psyche. Inspired by a Gilles Deleuze lecture, in which the philosopher imagines being caught in someone else's dream, Bonello sets out to explore the fantasies and reveries of a young woman (Louise Labèque) in the era of global health crisis.
Bonello has previously dealt with the inner mysteries of young people. "I wanted to make a film simple like a gesture, like love," he complains in voiceover in the early scenes, speaking of his Nocturama (2016), a work that ended up being anything but uncomplicated.
Coma, too, is a very dense film, composed of various formal and conceptual layers that include views of the teenager alone or video-calling her girlfriends, rotoscope-like animation, a stop-motion soap-opera with Barbie dolls, CCTV footage of empty streets, and discomforting black-and-white sequences in a forest called "the free zone." Acting through yet another format is Patricia Coma (Julia Faure), a YouTuber who makes no distinction between offering lessons on existential philosophy and blending the "Crudimix," a green smoothie with self-harming potential. She also introduces the teenager to a bestselling object called "Le Révélateur," a flashing Rubik's cube–like toy said to "transcribe the player's thoughts."
Analogies with technological devices, especially in pandemic times, should come as no surprise. Curiously enough—in a film heavy with cine-paraphernalia, from Pasolini's The Gospel According to Matthew (1964) to Clouzot's Inferno (1964), plus a persistent Lynchian undercurrent—streaming platforms make no appearance except for a hint at true crime series, when the teenager and her girlfriends discuss the hottest serial killer in history. A haze surrounds morbid interests and true menace, both in the perception of the nameless protagonist and in Bonello's eerie associations. The different layers contaminate each other. A piece of soundtrack influences the storyline. Ecological nightmares in one scene become reality in the next. Coma unfolds like a labyrinthine mise en abyme that well envisions the restlessness of any mind, not only a young one, on the verge of environmental and cognitive apocalypse. In closing, Bonello makes the mistake of proposing the very reactionary image of a great purge as a necessary step to a new freedom. But in total, Coma belies the inaction suggested by its title and shows that our imagination, even when constrained within four walls or challenged by irreversible threats, knows the way out.
Coma screens this afternoon, October 2, at the New York Film Festival.