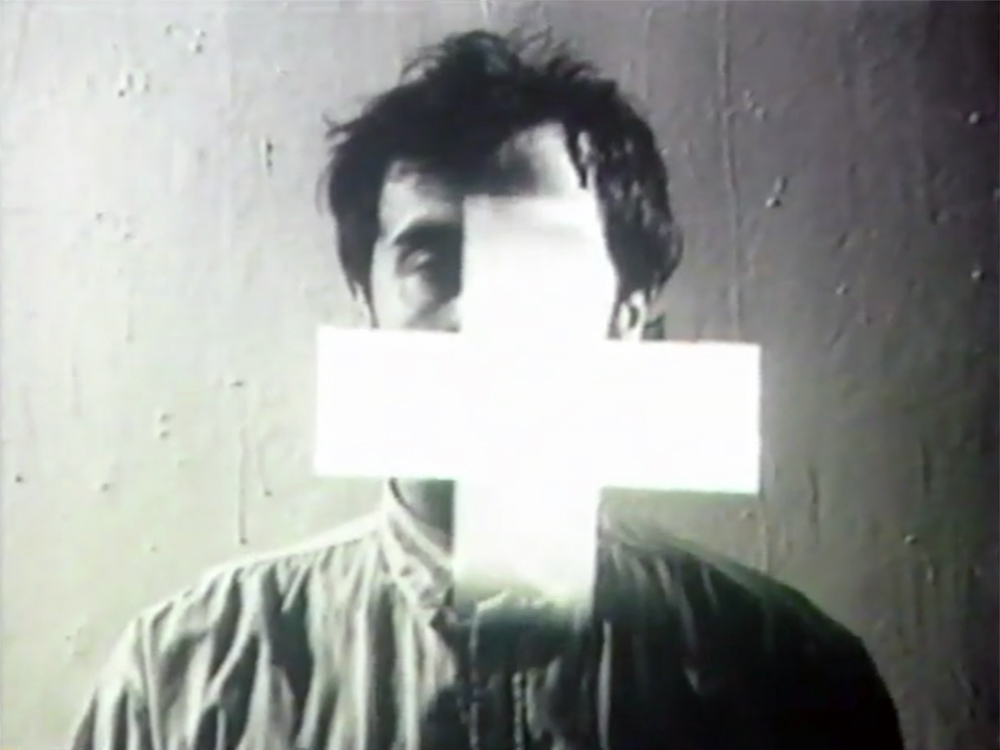 June 23rd 2021
In the late 1980s, downtown New York radical media collective Paper Tiger Television sought to take advantage of the boom in satellite broadcasting by launching Deep Dish TV, a public access channel that allowed their community-oriented, "alternative" news programs to reach over 200 cities across the country. A sizable amount of their programming dealt with the urgent distribution of education around HIV and AIDS, produced by organizations such as Gay Men's Health Clinic and Visual AIDS. Thirty years later, local anarchic tape archivists XFR (Transfer) Collective partnered with the Metropolitan New York Library Council to build an analog-to-digital audiovisual transfer station in METRO's new studio in Hell's Kitchen. Wednesday evening, XFR returns to the Spectacle Theater's streaming platform (in keeping with the pirate radio-esque spirit of the material) to present a program of fortuitous gems from the collaboration that hail from the archives of New York art organization—and creator of the red ribbon—Visual AIDS.
The program, made up of safe-sex PSAs, camcorder protest footage and several art pieces, is dominated by a complete screening of Visual AIDS and Deep Dish TV's 1991 World AIDS Day broadcast. Annually on World AIDS Day, December 1st, Visual AIDS would stage a variety of art shows by queer and HIV-afflicted artists and performers. This video, entitled We Interrupt this Program and largely directed by the visual artist Charles Atlas, is especially ambitious in that it was both being recorded live, and that it spans the entire nation. After a brief introduction from no-wave duo DANCENOISE from The Kitchen in New York, the video travels from Montana to Texas to Buffalo, NY. In each segment an answering machine message from said city describes the toll that the virus has taken on the local art community, scoring footage of local queer art exhibitions. In Buffalo, a very small protest march is seen braving the upstate winter as the local narrator describes the frustrations of learning to become activists in a city where the queer community is largely underground, and AIDS is rarely discussed outside of December 1st. "This is not a movie-of-the-week. We are learning in upstate New York to confront the state of things as they are. We are at the beginning of a long, slow, sometimes stupid battle."
These vignettes are strung together by a live work from performance artist Karen Finley, with longer performances interspersed—a dance piece by choreographer Bill T. Jones and his mother, a monologue by playwright Robbie McCauley, John Kelly performing a piece by Arvo Pärt, and even a very silly condom PSA by stuntman David "Impact Addict" Leslie created by cult filmmaker Larry Fessenden a full four years before Habit.