Featured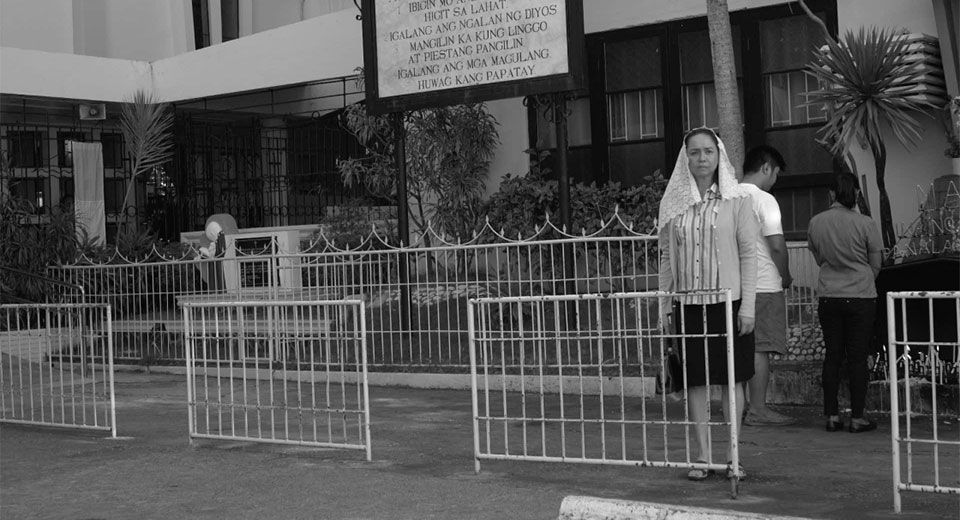 February 13th 2017
Lav Diaz' 226-minute crime drama The Woman Who Left premieres today at Film Society of Lincoln Center. Winner of the Golden Lion at the 2016 Venice International Film Festival, the film marks the first such victory for a Filipino filmmaker, and a refreshing recognition of a cinematic spirit that favors intimacy over industry. This success is a win for independent filmmakers everywhere considering Diaz wrote, directed, produced, shot, and edited it himself—for approximately 4M Philippine pesos, or just under $80,000 USD.
Adapted from Leo Tolstoy's short story "God Sees The Truth, But Waits," The Woman Who Left tells the story of a schoolteacher (played by former real-life media executive Charo Santos-Concio) wrongfully imprisoned and released, who plots her revenge with the help of a trio of social outcasts including a homeless "bag lady" (Jean Judith Javier), a hunchback balut vendor (Nonie Buencamino), and a charismatic, epileptic transwoman (John Lloyd Cruz). Diaz' characteristic static wides and long takes lend themselves well to a deliberating narrative that explores corruption, redemption, and (in)visibility at a slothlike pace (soft, but with claws). Diaz' low key black-and-white photography adds an additional air of mystery to the entire experience—alternately bewildering and beguiling, depending on the moment. Most interestingly, Diaz challenges clichés of Filipino national identity (Catholicism, crime, karaoke, balut) with the conscious eye of a man who knows how it feels to exist at the margins of society, at the fringes of culture characterized by fear and self-loathing—consequences of a colonial perspective that Diaz quietly and tenderly untangles for all of us to see.
Diaz has consistently confronted the suppression of the "pre-Catholic Filipino Malay perspective", which has since been replaced with what writer Lobregat Balaguer refers to as "Tropico Vernacular," or the Philippine national aesthetic. Americans seeking to understand the current ongoing dissolution of their national reality would do well to examine how the legacy of dictatorship, post-colonial identity, and uneven economic development has shaped contemporary Filipino culture. Balaguer's ongoing research into the Philippine fetishization of American commodities reveals how this has influenced everything from architecture to food to cinema and even language itself; Diaz' investigation into the trauma of colonial oppression made manifest in ordinary people's everyday life allows us to understand how and why history repeats itself. Whereas I might have praised the resultant film as "worthy of Leo Tolstoy"— on second thought, a more appropriate compliment would be to remark the adapted text as worthy of Lav Diaz.