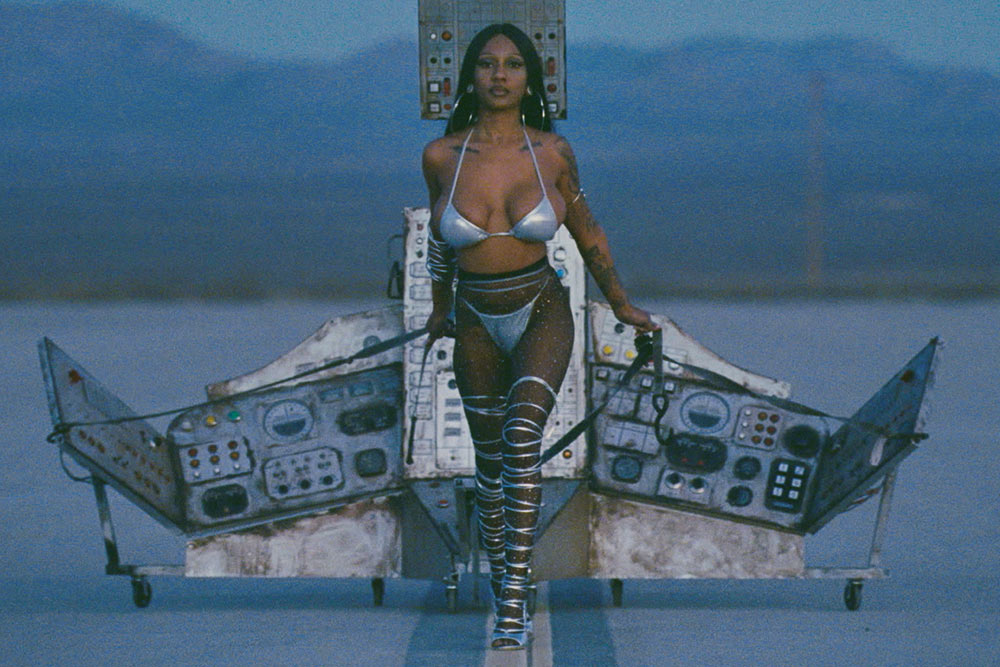 April 1st 2021
On the second anniversary of the release of her album When I Get Home and its accompanying short film, Solange wrote on Instagram, "When I first started creating 'When I Get Home' I was quite literally fighting for my life … with depleting health and broken spirits asking God to send me a sign I would not only survive, but that if he let me make it out alive, I would step into the light whatever that meant." The extended director's cut (released earlier this month on the Criterion Channel) reflects this hopeful response to the physical and emotional trauma of her complicated autonomic nervous system disorder. She peppers rural and suburban landscapes with Afrofuturistic imagery and orchestrates a glorious, ceremonial union of Black people in monochrome outfits, herded with elaborate choreography.
The loose narrative begins with Solange enticing a glittery figure akin to a Nick Cave sound suit; it's like she is casting a spell over the rest of the film, luring us into a cinematic psyche that is an amalgamation of the heterogeneous components of her persona, elements that she enumerates in the "Can I Hold the Mic" interlude: "I can't be a singular expression of myself, there's too many parts, too many spaces, too many manifestations, too many lines, too many curves, too many troubles, too many journeys, too many mountains, too many rivers."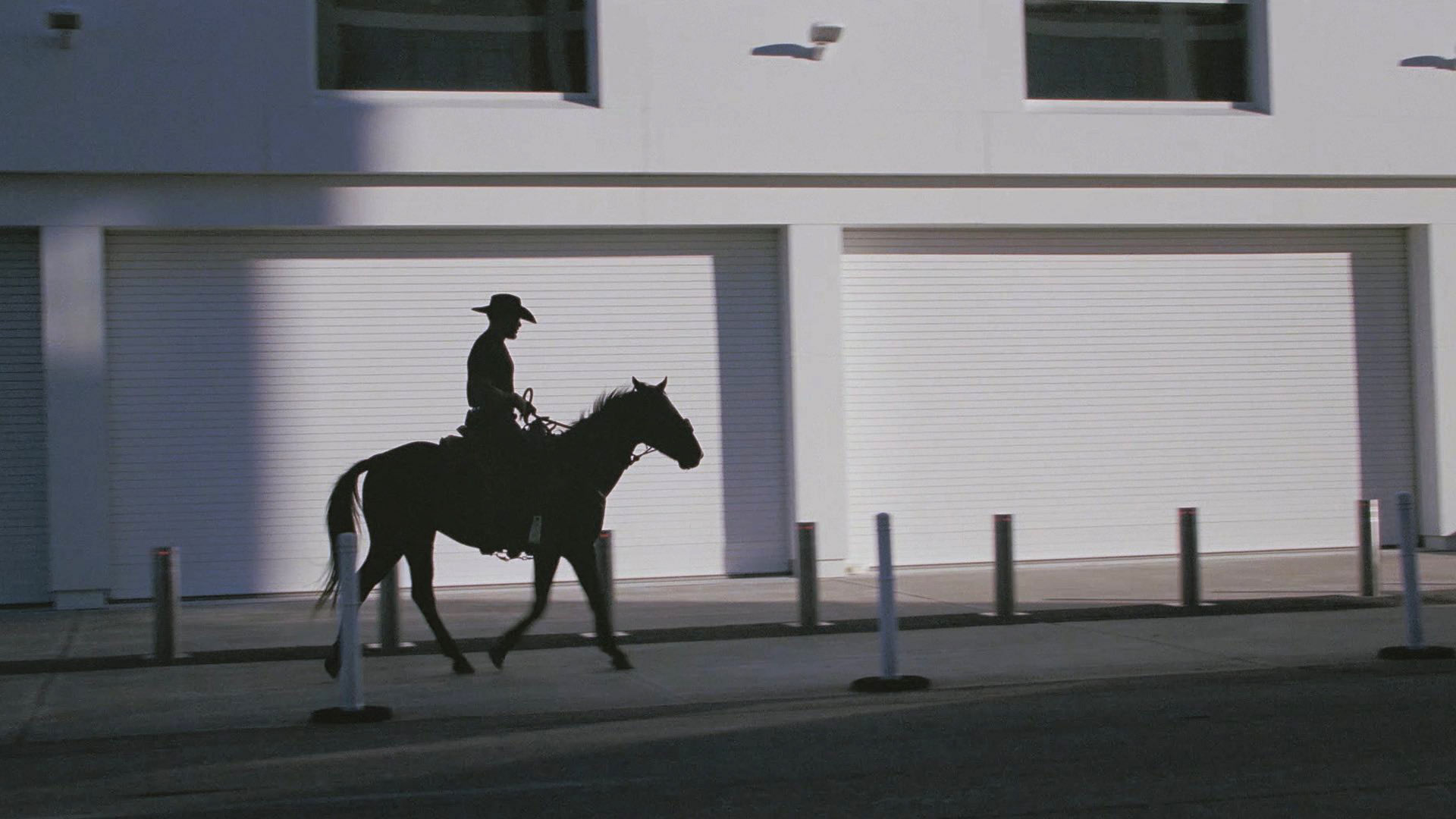 Before we reach the film's pivotal and most future-oriented section, we're showered with a hallucinatory stream of disjointed images: Black cowboys mundanely roaming the streets of Houston's Third Ward, Solange's harshly-lit face and her floor-length hair as she dances freely in an empty warehouse in "Way to the Show." The song "Stay Flo" is where the film takes a drastic turn. Departing from the rustic themes of the preceding sections, a torrent of smooth synth announces the arrival of a new Afro-cyberpunk protagonist: a woman in stilettos and a silver bikini top, dragging a massive heap of broken machinery through the desert. She simultaneously embodies and defies strict standards of femininity specific to Black women, challenging our preconceptions with the combination of her lustrous stripper garb and her superhuman strength.
This leads into "Dreams," yet another tale of Black women helming fragile families: panoramic shots of dying men, young kids engaged in a tragic combination of playing and mourning, and the women at the center, holding it all together until they become one with the earth, transforming into human shrubbery. This segment is the culmination of perhaps the most powerful three-song run in the film.
Solange's themes of emotional strife and gendered expectations are intimately bound up with her concept of home. Houston is a palpable presence in the film, and Solange made sure that showings were available in familiar community spots in her hometown. Co-directed by Terence Nance (known for the psychedelic HBO series Random Acts of Flyness), When I Get Home displays his deftness at handling the Black narrative across time and unknown spaces and territories; using Solange's roots, he weaves intersecting threads, creating a future that can be home to Black people across the diaspora.