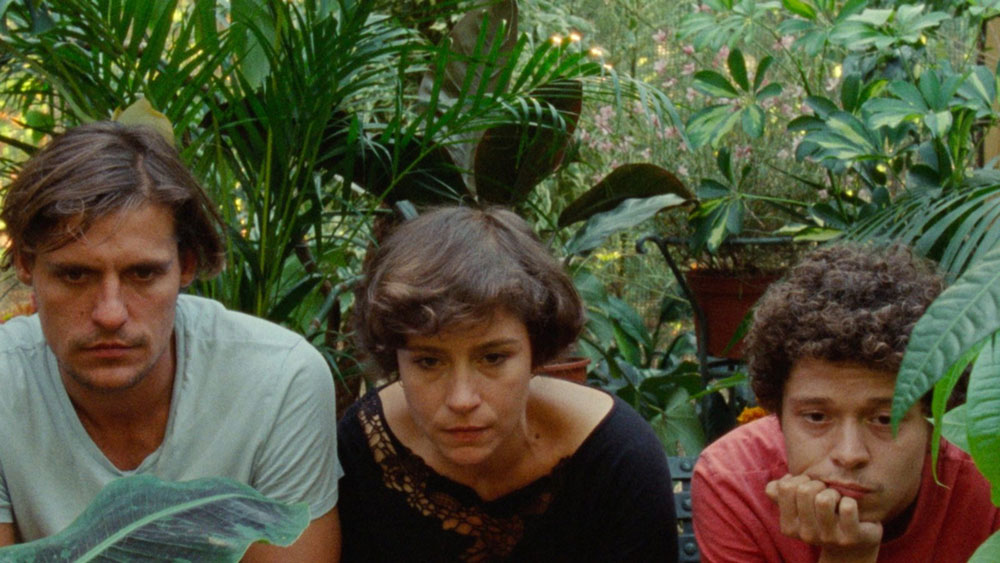 September 24th 2021
The premise for The Tsugua Diaries is very simple, to the chagrin of its cast: Over the course of a three-week shoot at a disused countryside estate, they will deliver performances that have much more to do with tasks than with characters. The camera will capture these scenes, but also various others, including the circumstances of the production itself. The results will be played in reverse order.
The actors, literal-minded by nature, are of course troubled by the "undefinition" of the project. In the final week, which we see first, they are building an enclosure for butterflies in the garden—perhaps a cunning response to their appeals for more structure. Given free reign for a day, they end up singing to each other in a bubble bath, careful to avoid copyright-protected material. "Talk about wasting film," Carloto (Carloto Cotta) muses.
The charm, but also the trouble, of the film lies with its lack of ambition, which allows other concerns to emerge, in particular health concerns surrounding Covid-19. On the first day, which we see last, a man in a hazmat suit recites recommendations from the Portugal Film Commission, including an elaborate litany of color-coded cloths for cleaning various surfaces. When it is time for questions, one of the sound technicians comes forward to relitigate an argument about a glass of milk. Later (so, earlier), Carloto sneaks off to go surfing, a contentious breach of safety protocols. Out of an abundance of caution, a kissing scene, planned for him and Crista (Crista Alfaiate), is given to João (João Nunes Monteiro) instead.
Not everything is exactly as it appears, and it becomes obvious that the meta-cinematic, documentary aspects of the film are at least partially put on. Still, the prevailing feeling is that of a party game or some other diversion, perfectly pleasant but also quite dull. We hear more than once that everyone is losing sleep to the mosquitoes, an unforeseen issue in what the principle creators probably thought would be an enjoyable lark, something to kill time while other productions had stalled.
Maureen Fazendeiro, a co-director, experiences (real) complications in her pregnancy during the first week of filming, and the doctor's orders of bed rest leave her partner Miguel Gomes and the co-writer Mariana Ricardo to improvise—perhaps more than they had planned. Scenes of candid, confrontational production meetings can't help but recall William Greaves's Symbiopsychotaxiplasm (1968), in which the crew becomes almost mutinous. In this way, Tsugua breaks the old rule about not reminding your audience of a better film they could be watching instead.