Featured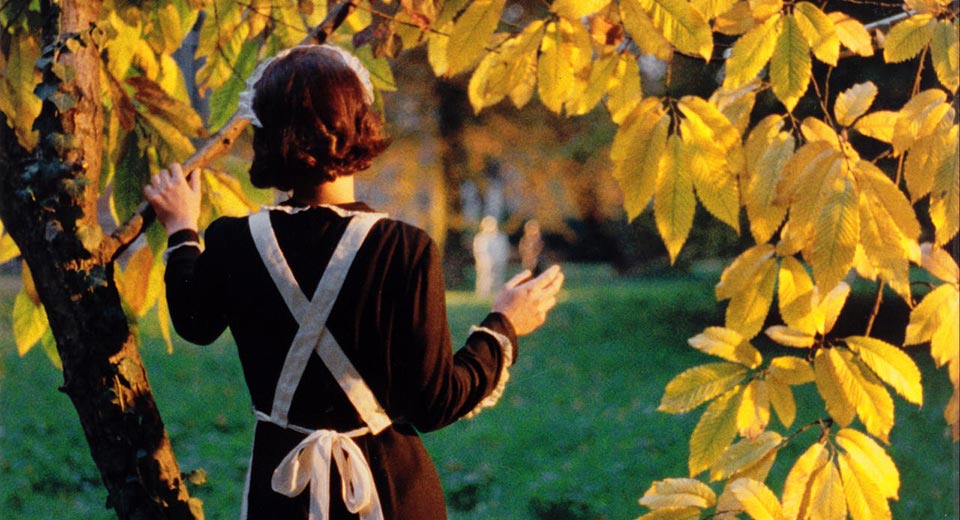 August 26th 2016
When Maxim Gorky caught an exhibition of the Lumiére's cinematograph at a Russian fair, he described the flickering images of that mythic, approaching locomotive as a "train of shadows". Released in 1997, José Luis Guerín's Train of Shadows was made to commemorate the bon anniversaire of the cinematograph, while also bearing telltale signs of its producer, Spanish avant-garde icon Pere Portabella. 
Train of Shadows is a hybrid film based around the invented personage and fictive home movie footage of Gérard Fleury, an attorney and amateur cameraman living in Le Thuit, Northwestern France in the 1930s. His story and photography serve as a formal conduit for allegorizing themes present in Guerín's other works: cinephilia, romantic and filial bonds bonds, and the bleak and dismal life as contemplated by Gorky, Fleury and Guerín. It's intertextual quality is deliberate and presented through the film's gradual uncovering of its guiding mystery: the life and sudden death of the cameraman as told by his restored film, and the cast of light and shadow upon the spaces he inhabited. 
Train of Shadows is divided in three acts. The first consists of Fleury's amauteur black-and-white footage of a prominent family, with all its understood posturing: left thumb placed on the inside flap of a tweed jacket, the jump cuts of a family luncheon al fresco, an à la mode tennis match, and the see-sawing of a beautiful woman on swing. Fleury's recouped filmic odds and ends are overdubbed by strings and a grand piano, that great marker of social status, and reanimated by Tomàs Pladevall's sensational cinematography. The forlorn past, shot by cameraman Fleury with his Victor camera in tow, is contrasted with the paced durational second act in which we discover an abandoned home, aching to show us, through optical illusion, its foundational dynamics, swelling with melancholy. Filmed in color, the second act captures the modern day abandoned villa where the spectre of Fleury lives on. These sequences, meticulously composed and arranged, manifest Fleury's presence by showing his objects, awards, cameras, prints, and mirrors in communication with light's daily reflection, percolating and pouring—and shedding light onto an illicit romantic relationship. 
In its third and glorious final act, Fleury exposes this affair through the magic of montage and abstraction, which contains the only words ever uttered in the film: "They've seen us." The organic patterns created by the deteriorated, cat-scratched celluloid evoke what lurks beyond gaze. Train of Shadows concludes its meta-film as a reflexive inquiry on cinema and what it is able to capture through technical convention, a freeze frame, or a wipe-out/fade: the capability to monumentalize life's inherently spontaneous nature. 
It isn't life, but its shadow, it isn't movement, but its silent ghost.…