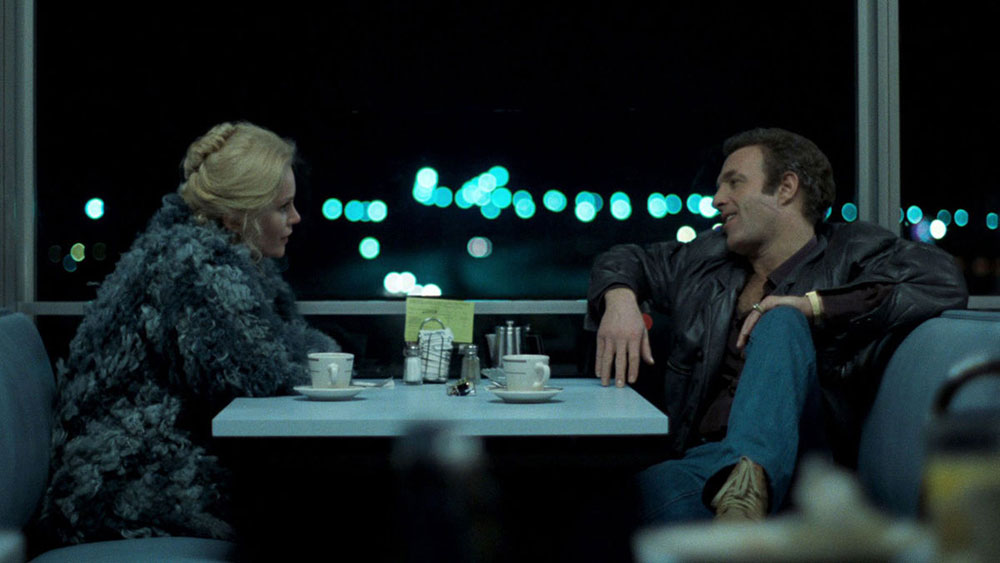 July 11th 2021
It's hard to discuss the work of Michael Mann without addressing questions of authorship and revisionism. Out of his eleven theatrical features, nine have alternate versions supervised and preferred by the director. The two that have not been tinkered with following their theatrical releases are Collateral (2004) and The Keep (1983), at least not in commercially released versions. Most of his features have two cuts — a theatrical version and Mann's edit — but in the case of Thief (1981), things are a bit more complicated.
Released on LaserDisc in 1995 in what was then dubbed a "Special Director's Edition," Mann's re-working of Thief isn't a mere extended cut — although it does run 124 minutes compared to the theatrical cut's 123 — but rather an assemblage of various trims, additions, and perfectionist tinkerings that most viewers would never notice (such as messing with the rate of cuts in the climactic firefight). This version also ended up on the MGM DVD in 1998, the only cut readily in circulation on home video until a third was released in 2014.
Mann went back to Thief for a Criterion release, this time in the form of a new 4K restoration sourced from the director's personal 35mm answer print. There is no flashy "Special Director's Edition" branding, but Criterion demurely notes that it is a "director's cut" on their packaging. This most recent iteration actually has more in common with the theatrical cut in that trims made for the LaserDisc edition have been reinstated, yet it still matches that version's 124 minute runtime. Some of the changes between the three versions are so minute that only obsessives will notice, yet side-by-side it is plainly obvious.
Perhaps the most contentious result of Criterion's otherwise gorgeous restoration was a revamped, director-supervised color grade that resulted in the film being awash in a teal hue. This is in major contrast with other home video iterations, yet isn't all that out of place when compared against circulating 35mm prints. Most viewers will affirm that Thief never looked "blue," but on film it is notably cooler than its too-warm DVD and LaserDisc presentations.
With three edits on home video, and one featuring a drastically different color grade, it's hard to say which viewing method is the best or proper way to view Thief. Ultimately, conversations of ownership tend to be trite; reveling in the details, idiosyncrasies, and controversies of the various cuts is one of the pleasures of home video and digital access. And there's always the rare 35mm screening — such as today's 4:00pm screening at the Museum of the Moving Image, which repeats July 17 — which, if nothing else, is the best way to experience the wrongfully Razzie-nominated Tangerine Dream score.
Thief screens on 35mm at the Museum of the Moving Image Sunday, July 11 at 4:00pm and Saturday, July 17 at 6:00pm. It is also streaming on HBO Max.