Featured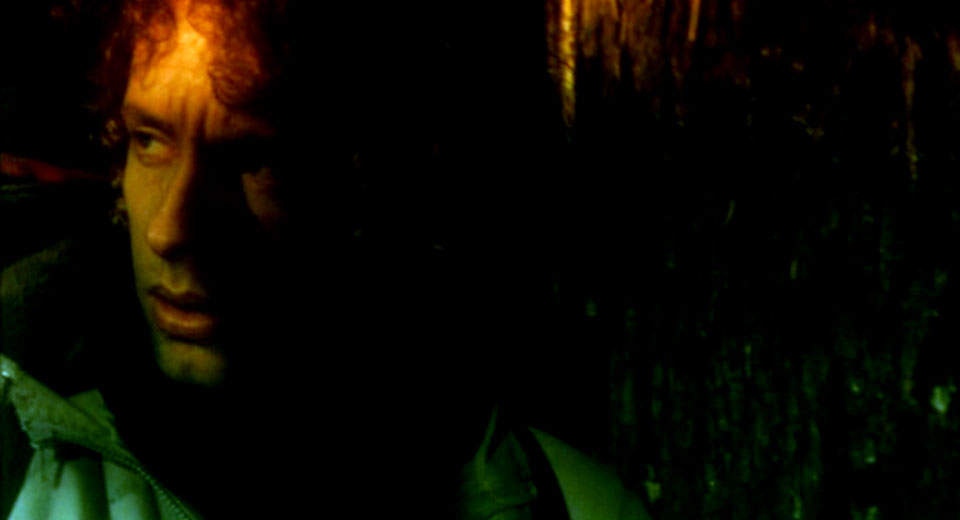 December 4th 2016
In Raúl Ruiz's "philosophical exploitation movie," The Territory (1981), social order reveals itself to be little more than a crown over a decayed tooth—an effective shield that is suitable until it cracks. Screening as part of the Film Society of Lincoln Center's "Life Is a Dream: The Films of Raúl Ruiz (Part 1)", the film follows the nightmarish decline of a group of American tourists as they resort to cannibalism in order to survive within a labyrinthine forest. Co-written by Gilbert Adair and based partly on a true story, Ruiz's surreal tale of ecological and psychological terror is as grotesque as it is mesmerizing.
The film opens on trees thrashing back and forth in the wind, marking a violent overture that sets the tone for the film's peculiar dread. As we meet our group of tourists, Ruiz furthers this unease in otherwise comically banal moments: a roasted pig, for example, becomes a garish stand-in for a birthday cake, sending the youngest member of the family into hiding. Visually, the film's use of shadows and washes calls into question the source of human fear—is it ever-lurking or manufactured? Both? In the end, the answer lies within the unhappiness of the surviving child, who decides that he'd rather return to the horror of the territory than be subjected to another day in polite society.
Perhaps stranger than the film itself, though, is the mythology that surrounds it. As the story goes, Ruiz's production was at risk of falling through when the crew began to run out of film (and money). Enter Wim Wenders, director and boyfriend of Isabelle Weingarten, who was starring in Ruiz's film as Françoise at the time. While reports differ as to whether his intentions were wholesome or not, Wenders nevertheless arrived in Lisbon with (or without, depending) vital canisters of film stock, and Ruiz finished the film.
In a twist, Wenders wound up appropriating most of Ruiz's crew (including much of the cast, as well as cinematographer Henri Alekan) to create The State of Things (1982). Shot in the same location and inspired by the events surrounding Ruiz's production, Wenders' film is a film within a film about the filmmaking process, featuring—surprise!—a crew that becomes stranded after running out of film. Given these production peculiarities, when watched directly after The Territory, the feeling is bizarre, if not disorienting, but all-in-all very much worth it.